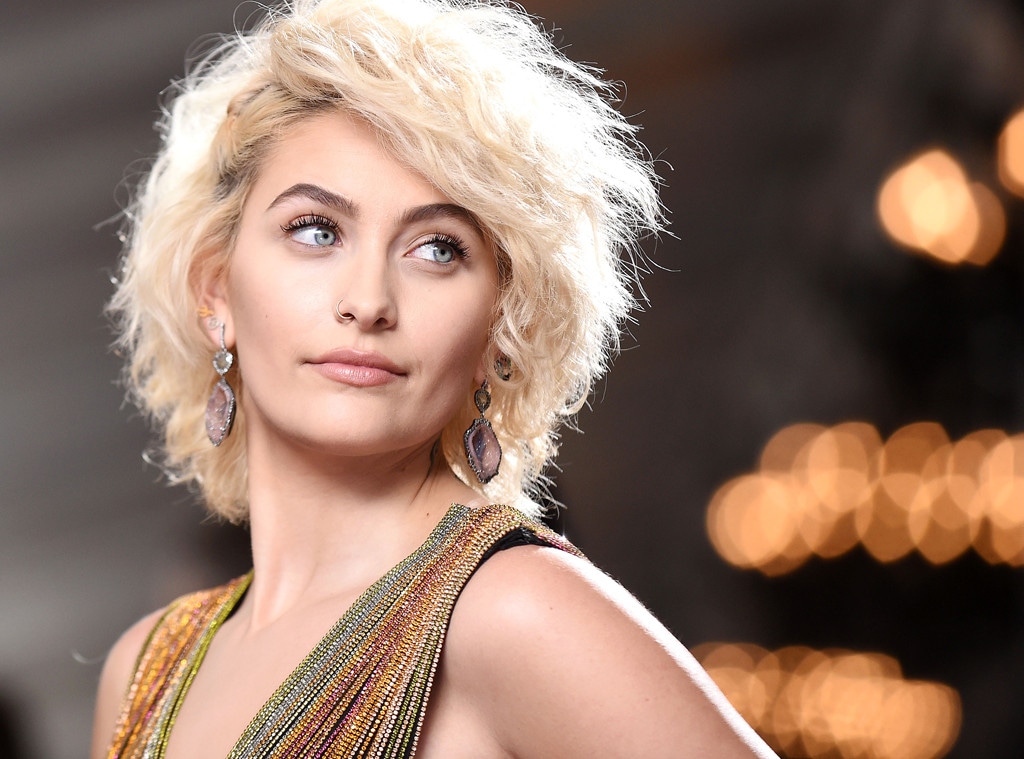 Broadimage/REX/Shutterstock
Paris Jackson is setting the record straight on a recent tweet from Joe Jackson's account.
On Sunday, the patriarch's account tweeted a photo of Joe overlooking a sunset and wrote, "I have seen more sunsets than I have left to see. The sun rises when the time comes and whether you like it or not the sun sets when the time comes."
The tweet came shortly after several media outlets reported Joe was hospitalized for possible terminal cancer.
In response to the tweet, Paris took to the social media platform and wrote, "This is a beautiful tweet. Though it upsets me to see whoever is in charge of this account taking advantage of it. My grandfather did not tweet this. I'm not sure if he's ever used this account."
In addition, the daughter of the late Michael Jackson wrote that she felt "blessed to have a family that comes together the way the Jacksons do." She also thanked fans for their support.
"Thank you all for the love you've sent during this time," she wrote.
Paris isn't the only member of the family to speak out during this time. Jermaine Jackson also addressed reports of his father's illness.
"On the new story re Joseph. I'd like to be clear: I've no problem speaking up when it comes to the welfare of this family, but a journalist called me with information he clearly already had about my father. I confirmed certain details but "revealed" nothing," the Jackson 5 star wrote. 
He then tweeted that his "father's health is not good" but that "'dying' is a harsh word chosen by headline writers." 
"For however long he has left, my mother, siblings and relatives want to be with him, without hindrance."
Janet Jackson also mentioned her father during her acceptance speech for the Impact Award at the 2018 Radio Disney Music Awards.
"It's beautiful, it's humbling to be recognized as someone that has had a positive impact," she said. "But if I have been fortunate enough to impact others it is only because I, myself, have been greatly impacted by positive people in my life. 
She then added, "My mother nourished me with the most extravagant love imaginable, my father, my incredible father, drove me to be the best that I can."