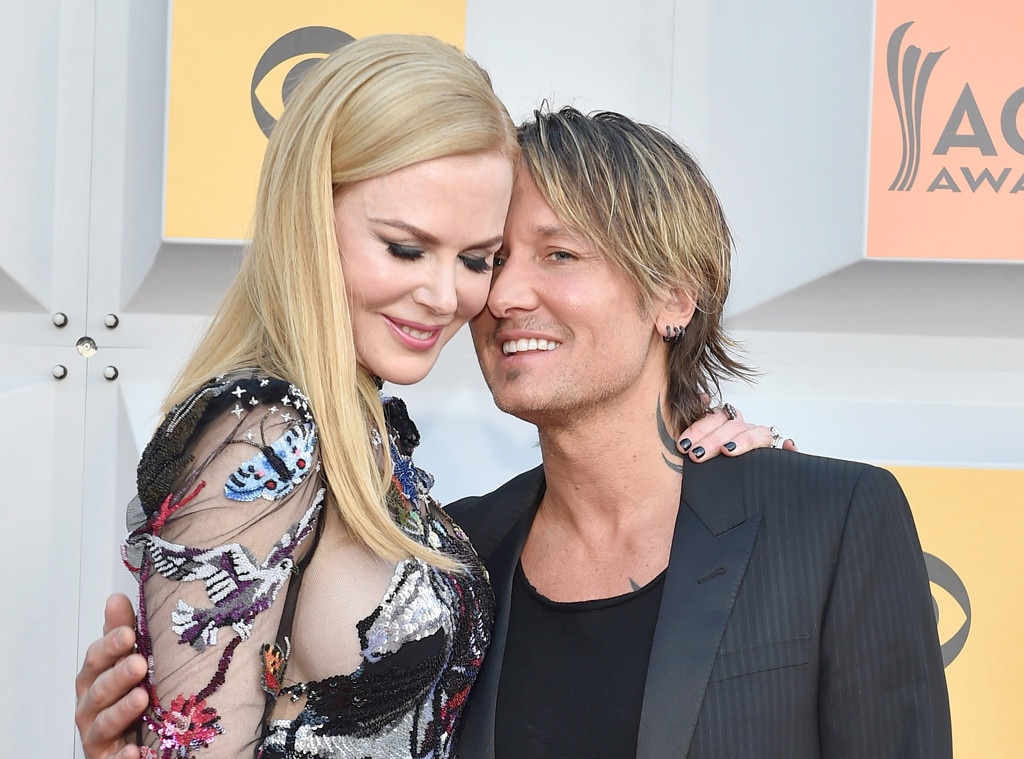 David Becker/Getty Images
Happy anniversary, Nicole Kidman and Keith Urban! 
The Oscar winner and the country singer celebrated 12 years of marriage on Monday. The two A-listers tied the knot back on June 25, 2006, and they've been in love ever since.
This should come as no surprise to their adoring fans. Kidman and Urban have been known to show public displays of affection both on the red carpet and on social media. From tender kisses to adorable cuddles, these two aren't afraid to let the world know how they truly feel. 
In honor of their anniversary, here are five love lessons we've learned from the couple's PDA.
Andreas Rentz/Getty Images
1. Remember, small gestures can have a big impact
While their hand-holding and nuzzling may seem like small gestures, they actually create special, intimate moments for the couple. As Kidman said during her 2018 Golden Globes acceptance speech, "When my cheek is against yours, everything melts away—and that is love."
2. Support one another and celebrate each other's achievements
Whether Kidman is taking home an acting accolade or Urban is being honored for his country crooning, the two lovebirds support one another and celebrate each other's achievements. Just look at how happy Urban was when Kidman won the Golden Globe for her role in Big Little Lies.
3. Have fun and be silly
Kidman and Urban take their careers seriously, but they don't take themselves too seriously. Whether they're enjoying a day at the beach in Sydney or playing with their girls in Nashville, the two make sure to enjoy life. They're also not afraid to show their silly side. On Halloween, they shared a photo of them dressed in some spooktacular costumes.
4. Go the extra mile to show your partner you care
Kidman and Urban travel a lot for work. So, they go the extra mile to make their partner feel loved when away. When Urban was touring on Kidman's birthday, for instance, he had the entire audience sing "Happy Birthday" to his wife. Kidman also told Dujour they make time to talk to each other on the phone versus just text or email.
Still, Kidman and Urban don't like to go very long without seeing each other. 
"We start to hurt after seven days," she once told Vanity Fair.
John Salangsang/Invision for the Television Academy/AP Images
5. Always say "I love you"
While their romantic gestures say it all, Urban and Kidman still make sure to profess their love for one another. On their last anniversary, Kidman shared a picture of the two of them on their wedding day and wrote "11 years of love that I thank God for every day. I love you Keith Lionel more and more."
Happy anniversary, you two!