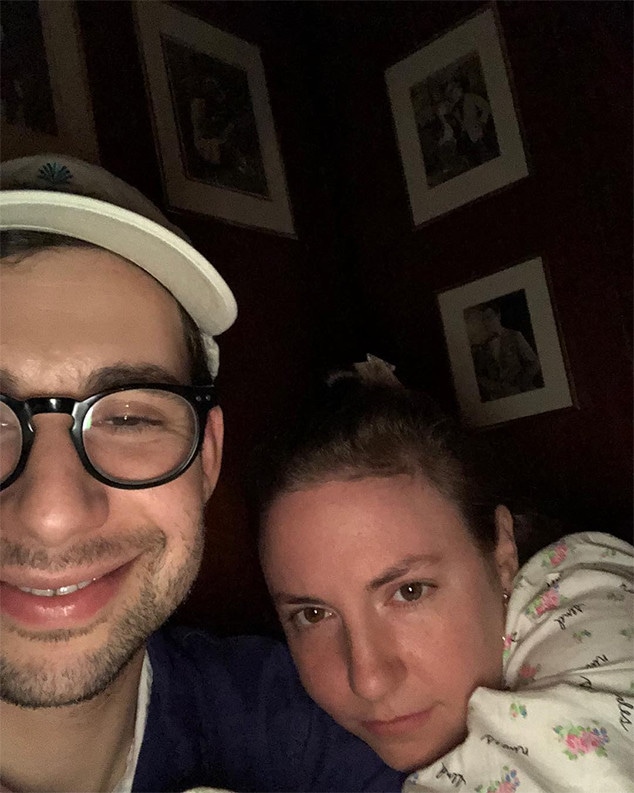 Instagram
Lena Dunham and Jack Antonoff remain friendly exes, six months after their split.
The 32-year-old Girls creator and star and the 34-year-old Bleachers singer and fun. guitarist broke up December 2017 after five years together.
On Friday night, Dunham posted on her Instagram page a selfie showing her cozying up to Antonoff, writing, "Best friends 4ever."
The two had shared flirty messages on Instagram last week. Antonoff commented on one of Dunham's photos, which shows her with one of her cats.
"Why are you awake?" he wrote.
"Cuz it's the prime time to catch you on the gram, four eyes," Dunham replied. 
A source had told E! News this past January that the pair's breakup was mutual.
"Jack and Lena were growing apart and it just made sense for them to end their relationship where it was," the source said. "They want the best for each other no matter what. They are both moving on."
After their split, Antonoff was linked to singer Lorde, who shut down dating rumors in February, and later, to model Carlotta Kohl.