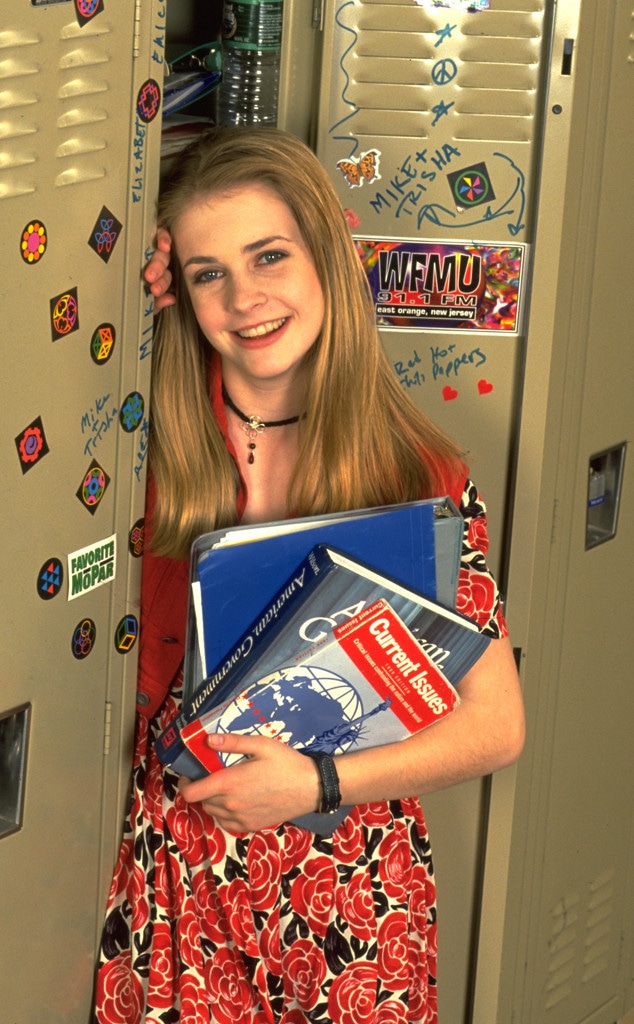 Nickelodeon
Nick, Nick, Nick, Nick, Nick, Nickelodeon!
If you just sang that sentence in your head then you are definitely a Nickelodeon kid and we salute you.
Whether you are currently a grown up, or are still a kid tuning into Nickelodeon, the network holds a special place in a lot of people's hearts.
Like the Disney Channel many kids grew up watching shows on this channel that they'll never forget, including us.
Although we are in the working world and not watching cartoons every Saturday courtesy of Nickelodeon there are a few series that we'd really like to see back on TV.
There have been so many revivals lately, so why not reboot some of the Nickelodeon non-animated classics like Clarissa Explains It All or iCarly?
These two shows and so many more were our lifeblood for so long and the stars of each series were so talented.
Sure, the actors have grown up as well, but we're sure there is some way to bring back our favorite shows from this hit network and its stars.
It's happening with so many dramas and comedies on other networks, so we are all for Nickelodeon getting in on the reboot trend.
When it comes to which non-animated series should be brought back first however, we're a little less sure about what we want...that's where you come in.
We want to hear from you on which Nickelodeon series should be revived in our poll below.
Nickelodeon is already working on rebooting a few animated series like Rocko's Modern Life, so with your votes they could start taking notice about these non-animated shows as well! 
Clarissa Explains it All:
Let's be honest, Melissa Joan Hart is a treasure. Whether it was on Clarissa Explains It All, Sabrina the Teenage Witch or Melissa & Joey we always watch and love everything that she does. When it comes to the show that first put her on the map however, we have a special kind of love. On Clarissa Explains It All, Clarissa AKA Hart told it to us straight, explained things to her viewers, had a sweet relationship with her best friend Sam Anders (Sean O'Neal) and a killer wardrobe. Oh, and there are reportedly already talks of rebooting this bad boy in some way, so yay!
Victorious:
Hollywood Arts High was the coolest high school ever, right? Each week we watched to see what amazing musical event would take place at this fictional high school and not-so-secretly wished we could attend. It was all about Tori Vega (Victoria Justice) trying to navigate her way through this new school while showing us how much talent she really had. It also introduced us to Ariana Grande who played Cat Valentine, Avan Jogia as Beck Oliver, Elizabeth Gillies as Jade West and so many more great stars.
Big Time Rush:
If you were a fan of BTR AKA Big Time Rush then you definitely remember this show. The TV show was about a boy band (which inspired the actual boy band) that started out as four hockey players from Minnesota. After they move to Los Angeles to make it big this get goofy and musical and we loved every second of it. It starred Kendall Schmidt, James Maslow, Carlos PenaVega and Logan Henderson.
All That:
All That was basically the kid version of Saturday Night Live and it was brilliant. Sketches starring kids, created by kids was such a good idea and we really miss this series. While the OG members like Kenan Thompson, Amanda Bynes, Kel Mitchell and more weren't on the show past the mid '00s the show ran until 2016. We know it's only been a few years since it went off the air, but we need it back in our lives because comedian kids are so funny.
Kenan & Kel:
Who didn't want to be friends with Kenan (Thompson) and Kel (Mitchell) growing up? The two BFFs lived in Chicago and were always getting into silly messes. Whether it was thanks to Kenan's get-rich quick schemes or Kel's ability to mess up everything these two always got into trouble. They did however have each other's backs, which made their weekly dilemmas less stressful. Oh, and they made orange soda the drink of the '90s.
The Secret World of Alex Mack:
Larisa Oleynik is a very successful actress and although she's had some great roles throughout her career to Nickelodeon kids she will always be Alex Mack. In the '90s Alex Mack was just a normal teenage girl until she got drenched in a strange chemical and suddenly got powers. She was then able to move objects with her mind, zap things with electrical charges and so much more. It was seriously the coolest thing ever and we want the show back on TV stat.
Drake & Josh:
Hug me brotha! As our favorite brothers of the early '00s, Drake (Drake Bell) and Josh (Josh Peck) will always have a special place in our hearts. Even though they came from different parents once they became stepbrothers they were inseparable. They were opposites, total goofballs and frequently got into trouble, but together they fix it…unless it involved Megan (Miranda Cosgrove).Overall this family was dysfunctional and yet totally relatable and we miss them.
Zoey 101:
After watching Zoey 101 who didn't want to go to boarding school, right? OK, maybe we wouldn't want to be far away from our families, but Zoey (Jamie Lynn Spears) and her Pacific Coast Academy friends made it look like a lot of fun. We know they are way too old to be in school, but perhaps a reboot would be about their kids going to the same academy and the original cast working on campus? It could work!
Ned's Declassified School Survival Guide:
Ned's Declassified School Survival Guide is such an underrated Nick show. It ran from 2004 to 2007 and was all about Ned Bigby (Devon Werkheiser) and his pals as they tried to navigate through middle school. You got a life lesson in every episode but the advice came from the kids, which was refreshing. Plus, middle school is awkward and Ned was not without his embarrassing moments which made our middle school years more bearable.
Lisa Rose/Getty Images via Viacom International
The Amanda Show:
Nickelodeon in the late '90s and early '00s was all about bringing the laughs and Bynes was at the center of it all. She was hilarious, could rock any ridiculous costume and made us want to be her BFF on a weekly basis. We'd swatch any show with this actress in it, especially if it featured Amanda's Jacuzzi or Judge Trudy sketches!
iCarly:
iCarly was the tech-savvy show we never knew we needed. It starred Cosgrove (as Carly), Jennette McCurdy (as Sam) and Nathan Kress (as Freddie). While watching this show you felt like being smar was actually cool and therefore it empowered a lot of kids to do great things no matter their age. Plus, it was goofy in all the right ways.
The Adventures of Pete & Pete:
There were only three seasons of this funny show but we loved each episode we were given. The Adventures of Pete & Pete followed two brothers who were both redheads and both named Pete. They were quirky and wanted to learn about everything and we were definitely big fans of the short-lived series.
Sam & Cat:
Sam & Cat combined two of Nick's most fun shows by taking Sam (McCurdy) from iCarly and Cat (Grande) from Victorious and made them into roommates. The ladies were not only roommates but they had a baby sitting service together in order to earn a little extra cash throughout the series. All of their misadventures in babysitting took us back to the days where we also babysat and weren't exactly great at it either!
Nickelodeon TV Show Revival Poll