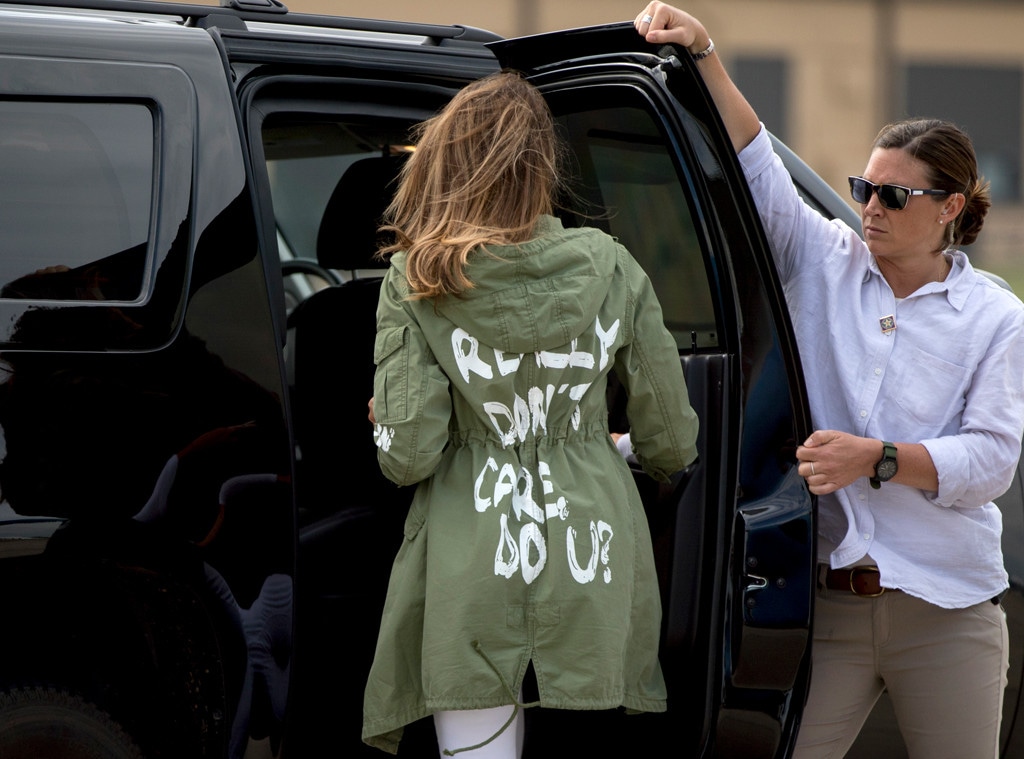 AP Photo/Andrew Harnik
Melania Trump ruffled feathers on Thursday when she traveled to meet with immigrant children wearing a jacket that read "I REALLY DON'T CARE, DO U?" across the back. 
Many responded negatively to the $39 Zara coat, which the First Lady wore while boarding a jet headed to Mcallen, Texas. Melania removed the seemingly controversial fashion statement for her visit to the Upbring New Hope Children's Shelter, where she met with children who were separated from their parents at the U.S.-Mexico border. 
FLOTUS' spokesperson, Stephanie Grisham, responded to the backlash, telling several outlets, "It's a jacket. There was no hidden message. After today's important visit to Texas, I hope the media isn't going to choose to focus on her wardrobe." 
Chip Somodevilla/Getty Images
Meanwhile, President Donald Trump said on Twitter that Melania intentionally wore the olive green trench coat as a response to the "Fake News Media." 
"'I REALLY DON'T CARE, DO U?' written on the back of Melania's jacket, refers to the Fake News Media. Melania has learned how dishonest they are, and she truly no longer cares!" he tweeted. 
According to CNN, Melania greeted children in three separate classrooms during her tour of the facility. She asked the kids where they were from, their age and whether they've made friends since coming there.