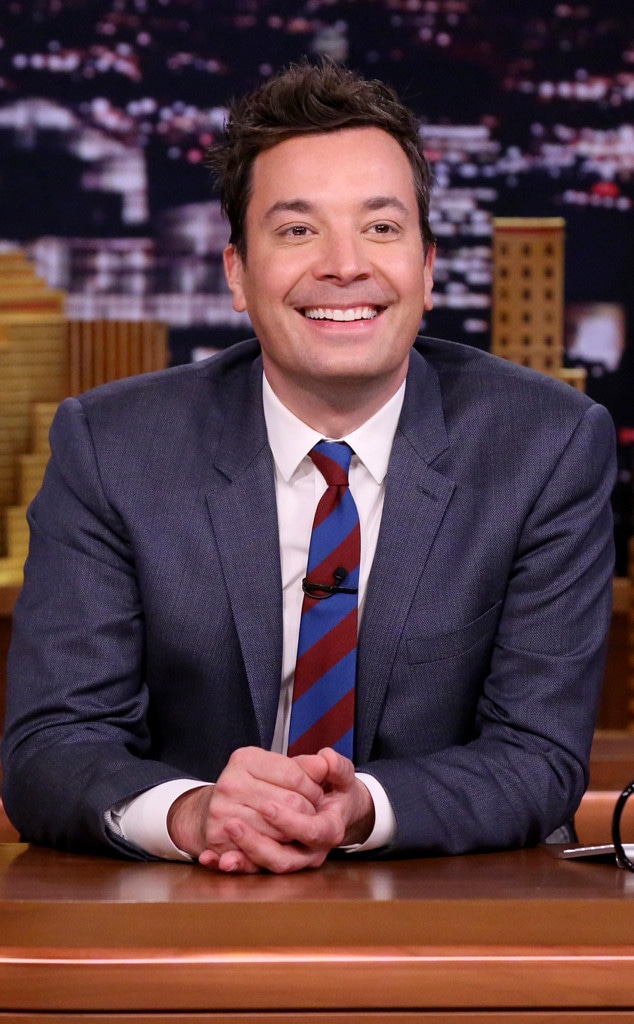 Andrew Lipovsky/NBC
Jimmy Fallon always delivers the most epic musical moments on The Tonight Show.
In addition to his own performances and bits, a number of other Hollywood A-listers have shown off their musical abilities and knowledge on Jimmy's show. Millie Bobby Brown, Blake Shelton, Paul Rudd and the cast of The Avengers: Infinity War have all appeared in fun Tonight Show segments in the last year. And while there have been many incredible performances on the show, we bet there are some details from the musical moments that you might've missed.
Let's take a look at five major things you might've missed from Jimmy and The Tonight Show's best musical moments in the last year!
1. Millie Bobby Brown's Stranger Things Rap: Back in Oct. 2017, Millie took over the Tonight Show stage to deliver a mic-drop Stranger Things season one rap recap. But did you notice the certain food item that Jimmy and Millie threw out to the audience after her performance? Take a look above for a reminder!
2. "The Marvel Bunch": Jimmy also got the cast of Avengers: Infinity War to participate in a Brady Brunch-themed sing-along back in April. Did you catch the moment when Thor (Chris Hemsworth) tells Loki (Tom Hiddleston) to shut up?
3. "King of Wishful Thinking" Music Video Remake With Paul Rudd: Jimmy and Paul Rudd teamed up in February to remake the 1990 "King of Wishful Thinking" music video. Just over two minutes into the remake video, we see a film strip held up to the camera, which appears to show footage from Jimmy and Paul's "Too Much Time on My Hands" video remake. The duo teamed up back in 2016 to recreate the Styx's 1981 video.
4. Kenny Rogers and Dolly Parton's "Islands in the Stream" With Miley Cyrus: Did everyone see Jimmy's moonwalk?
5. Name That Song Challenge With Jimmy and Blake Shelton: Blake Shelton had a hard time recognizing girlfriend Gwen Stefani's song. Did you catch at around 5:40 when he asked, "Am I supposed to know it? Is it Gwen?"
Check out all of the musical moments above to see if you missed anything!
(E! and NBC are both part of the NBCUniversal family.)