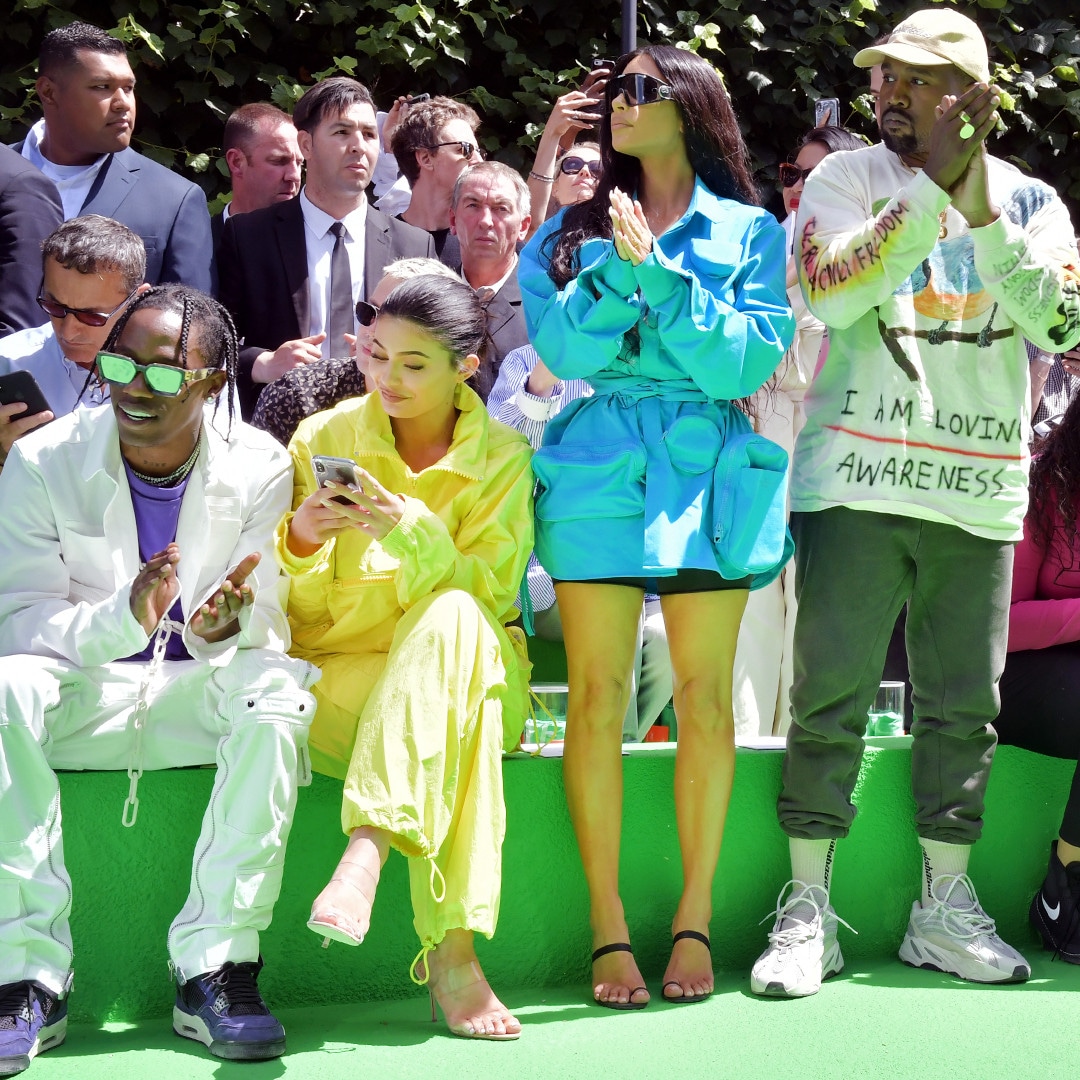 Swan Gallet/WWD/REX/Shutterstock
It's a new era for menswear. 
It comes as no surprise that womenswear fashion shows are littered with celebrities sitting in the front row. Luxury brands, like Chanel, Versace and Christian Dior, can even get the biggest names in Hollywood out of hiding. Menswear runways, however, have had a little bit less hype...'til now. 
With Off-White's Virgil Abloh's debut as Louis Vuitton's menswear artistic director—and a cadre of his celebrity pals—more attention is being paid to a fashion sector that typically doesn't get a lot of press. The brand's spring/summer 2019 runway was a testament to that, with everyone from Kanye West and Kim Kardashian (who made her first trip back to Paris since the robbery) to Rihanna and Bella Hadid.
While the announcement of Virgil's leadership still remains controversial (the American designer never went to fashion school), his streetwear sensibilities influenced celebrity showgoers' style for the good, giving us a fresh take on typically stuffy front-row fashion. 
Keep scrolling to see Louis Vuitton's star-studded front row. 
Whose look did you like best?