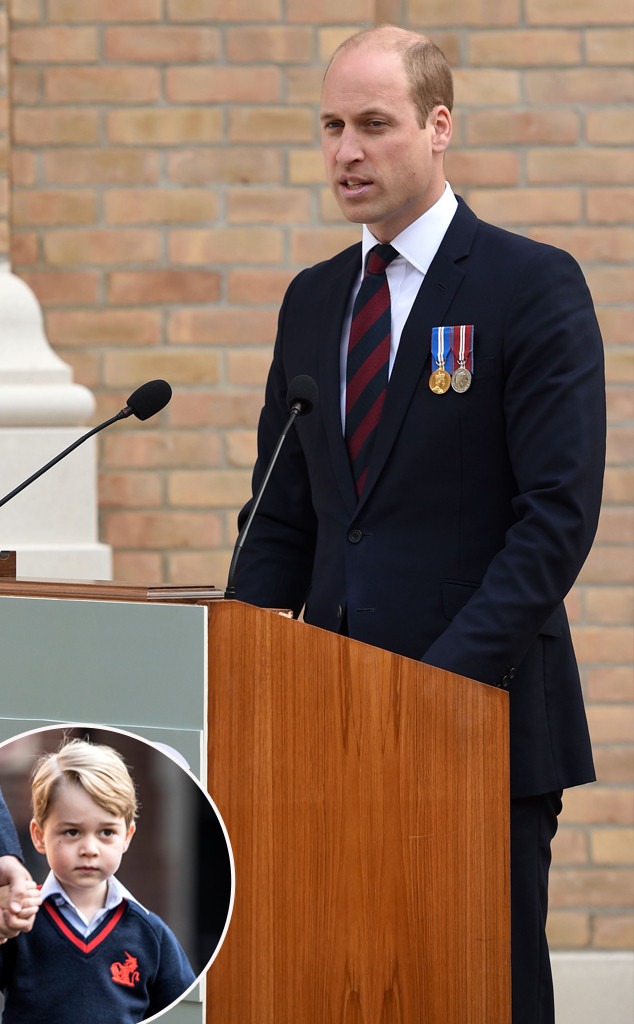 OLI SCARFF/AFP/Getty Images, RICHARD POHLE/AFP/Getty Images
Prince William is not a regular dad, he's a cool dad.
The Duke of Cambridge, a former Royal Air Force search and rescue pilot, spent part of his 36th birthday on Thursday in Nottinghamshire at the official unveiling of the almost $400 million Defense and National Rehabilitation Centre for injured servicemen and women. The new facility will start treating patients in September. William had helped break ground on the new project, of which he is a patron.
"George was at an age at the time that he loved seeing the digger in action, so it did my street cred as a father a world of good," William said in a speech, referring to his and Kate Middleton's eldest child, Prince George, 4.
William and Kate, the Duchess of Cambridge, are also parents to Princess Charlotte, 3, and Prince Louis, who is 1 month old.