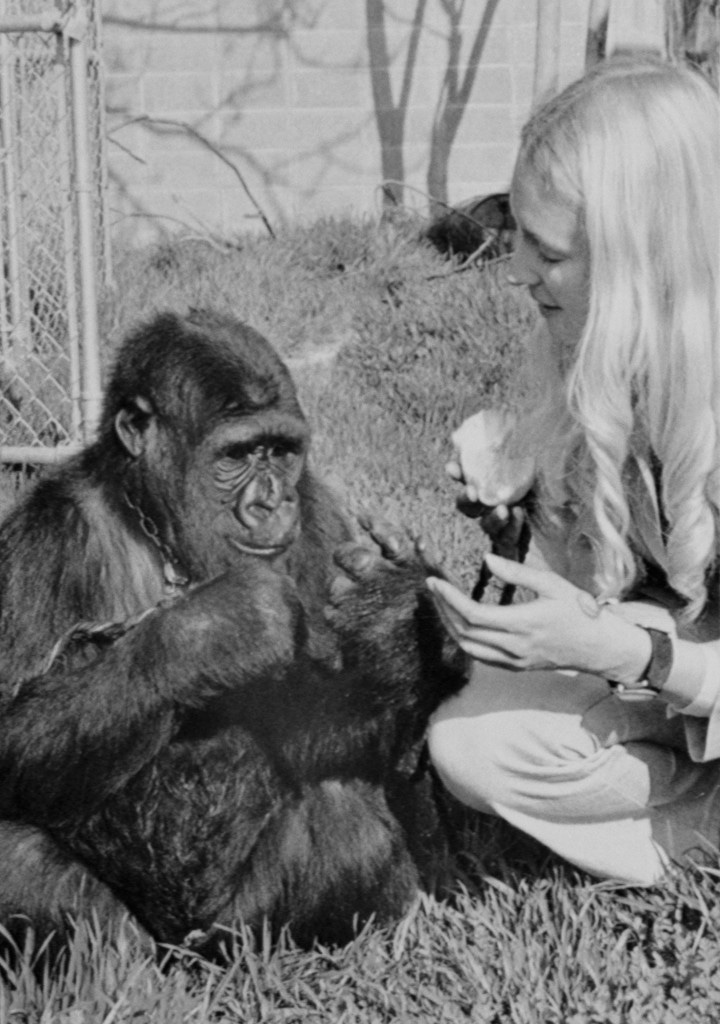 Getty Images
Koko, the famous gorilla who learned sign language, has died.
The Gorilla Foundation announced the news on Wednesday. According to the organization, the primate passed away early in her sleep Tuesday morning. 
"Koko touched the lives of millions as an ambassador for all gorillas and an icon for interspecies communication and empathy," the organization stated in a press release. "She was beloved and will be deeply missed."
According to The Gorilla Foundation, Koko was born at the San Francisco Zoo on July 4, 1971. Her full name is Hanabi-ko, which is Japanese for "Fireworks Child." Dr. France "Penny" Patterson started teaching her sign language the following year and eventually moved the western lowland gorilla to Stanford in 1974. There, with Dr. Ronald Cohn, she started The Gorilla Foundation. Per the organization, Koko and the Foundation moved in to the Santa Cruz Mountains in 1979, where Koko and her fellow primates, Michael and Ndume, served as ambassadors for the species.
Over the years, Koko's fame grew. She appeared on two covers of National Geographic—and even took one of the pictures herself. Fans also fell in love with the friendship Koko developed with her kitten All Ball. The bond even inspired a children's book. 
Koko also had a few celebrity friends, including the late Robin Williams. Williams visited Koko in 2001. The two shared a few laughs and even engaged in a tickle fight.
According to The Gorilla Fund, the organization will "continue to honor Koko's legacy and advance our mission with ongoing projects." 
These include conservation efforts in Africa, the great ape sanctuary in Maui and a sign language application starring Koko that aims to benefit gorillas and children.