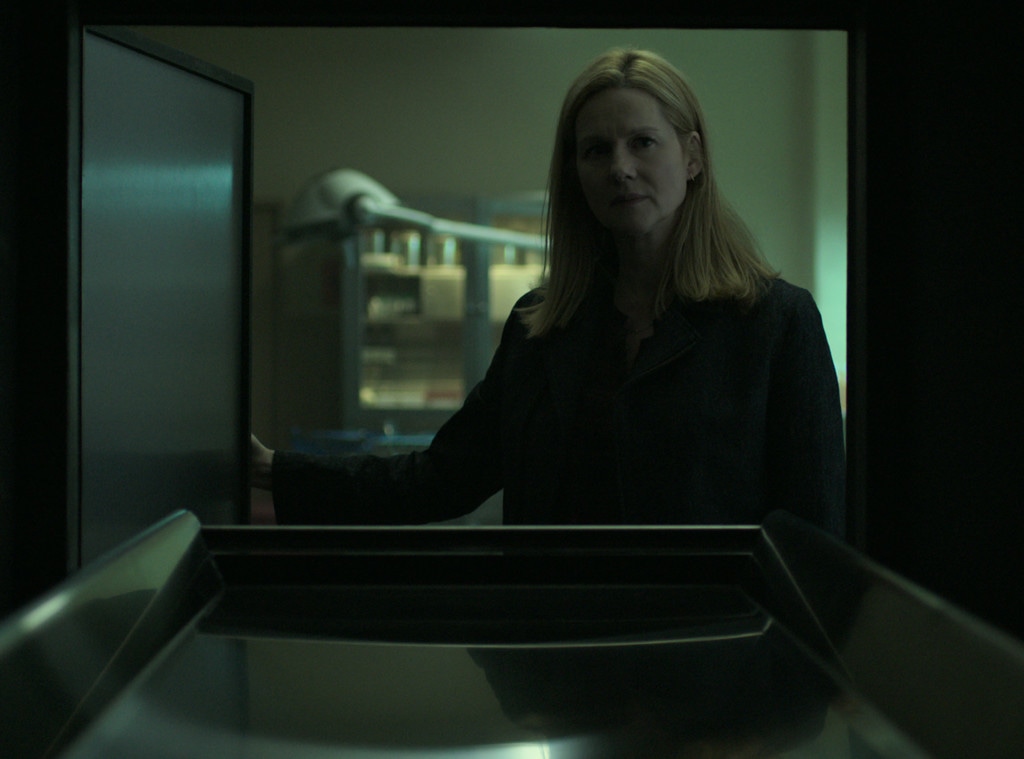 Netflix'
It's time to go back to the Ozarks. The show that paired Laura Linney and Jason Bateman in many, many dark scenes—as in visually dark—is almost back. Yes, Ozark, the Netflix series so many actors and your parents said they loved, is returning for a second season on August 31 and the Bryde family can't leave the drama behind.
"We've done a lot of things. Things that we said we would never do," Linney's character says in the intense trailer below.
"People make choices, Wendy," Bateman's character says. "Choices have consequences."
Season two of Ozark stars Bateman, Linney, Julia Garner and Marvel's Jessica Jones veteran Janet McTeer.
In the second season, according to Netflix, Marty Bryde (Bateman) and his family continue to navigate life within a drug cartel. Del (Esai Morales) is out, and Helen Pierce (McTeer) is in to shake things up. Meanwhile, Marty and Wendy (Linney) struggle to balance family life and the dangers that come along with being involved with the Snells.
"The stakes are even higher than before and the Byrdes soon realize they have to go all in before they can get out," Netflix said.
Bateman received a Golden Globe nomination for his work in the first season. Linney and Bateman were both nominated for Screen Actors Guild Awards for their work in the batch of 10 episodes.
Season one of Ozark is now streaming. Season two premieres Friday, Aug. 31 at 12:01 a.m. PT only on Netflix.