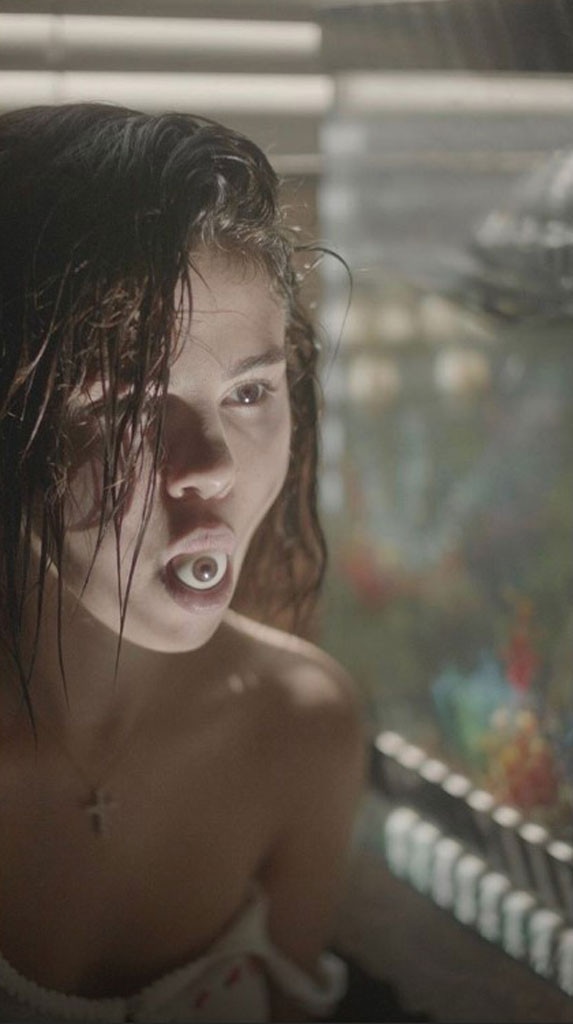 Instagram
We'll never be able to look at Selena Gomez the same. 
The pop star teamed up with close friend and frequent collaborator Petra Collins for a new visual project teased on Instagram, and it's seriously creepy. Collins shared excerpts from the horror short on Wednesday, which will be released in full on IGTV as the feature is rolled out. 
In an extended clip, Gomez goes completely nude and takes a bath with a prosthetic face. She wears the creepy flesh on different parts of her body, including her own face, before it appears as if she leans in to kiss it. 
Equally as disturbing imagery from the film, which is titled A Love Story, includes Selena sucking on an eyeball and eating icing off her leg she scraped off with a knife. But what does it all mean?!
Collins directed both of Gomez's "Fetish" and "Bad Liar" music videos, which share a similarly chilling vibe with their latest venture. 
Perhaps we should've seen this coming though, as the artist and photographer told Vanity Fair more than a year ago that she and Selena were itching to work on something in the horror genre. 
"I love The Exorcist and the things that come from inside you, the things that are a little more subtle, and things that you deal with from inwards, and I feel like it's something Selena and I both love talking about... that topic is sort of dear to us," she shared with the mag. 
If there's one thing we've learned from the former Disney darling, it's that she's not afraid to work outside her comfort zone. 
Check out the clip up above, but don't say we didn't warn you when Selena haunts your dreams tonight!