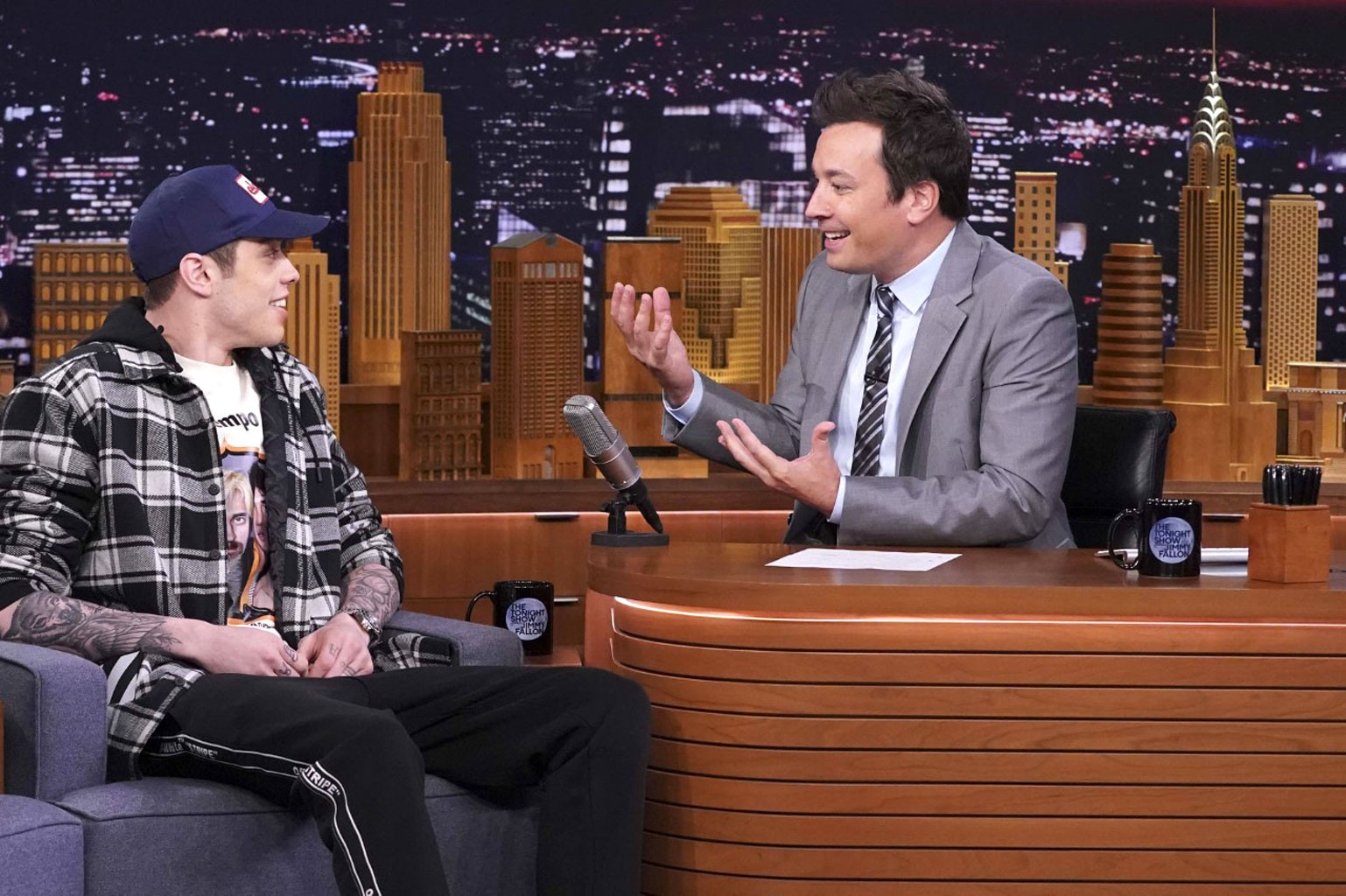 NBC/Andrew Lipovsky
Who knew Pete Davidson was a hopeless romantic at heart? 
In a sneak peak from Wednesday's The Tonight Show Starring Jimmy Fallon, the newly engaged Saturday Night Live star shouts his love for Ariana Grande from the metaphorical mountain tops. Sitting alongside Robert Pattinson, Davidson confirms for the first time publicly that he did indeed propose to the pop star.
"I feel like I won a contest," Pete, 24, tells Jimmy Fallon. "It's so sick. It's f--king lit, Jimmy."
Unsurprisingly, an eyewitness tells E! News that Ariana was watching the interview from the side of the stage. "She had a huge smile on her face the entire time and was constantly clapping," the source reveals. 
Davidson also discusses the public's response to the engagement news, and says fans have even stopped him on the street to offer their congratulations. 
"Some dude came up to me and was like, 'Yo man, you gave me hope,'" he explains with a laugh.
Grande, also 24, shared what it appears to be a video backstage at The Tonight Show of her beau blowing a kiss to the camera. "A perfect specimen," she captioned the moment. 
Last night, Pete and Ariana were spotted on a dinner date at Chef Bobby Flay's restaurant Gato in New York City, days after the singer teased on social media that the couple had moved in together.
"They looked pretty loved up," a source told E! News. "They held hands in and out of the car. Pete appeared to help her get out of the car and down the step exiting with those giant heels she had on. Like a gentlemen. Very sweet."
Tune into The Tonight Show Starring Jimmy Fallon at 11:35 p.m. ET/PT on NBC for the full interview. 
(E! and NBC are both part of the NBCUniversal family.)