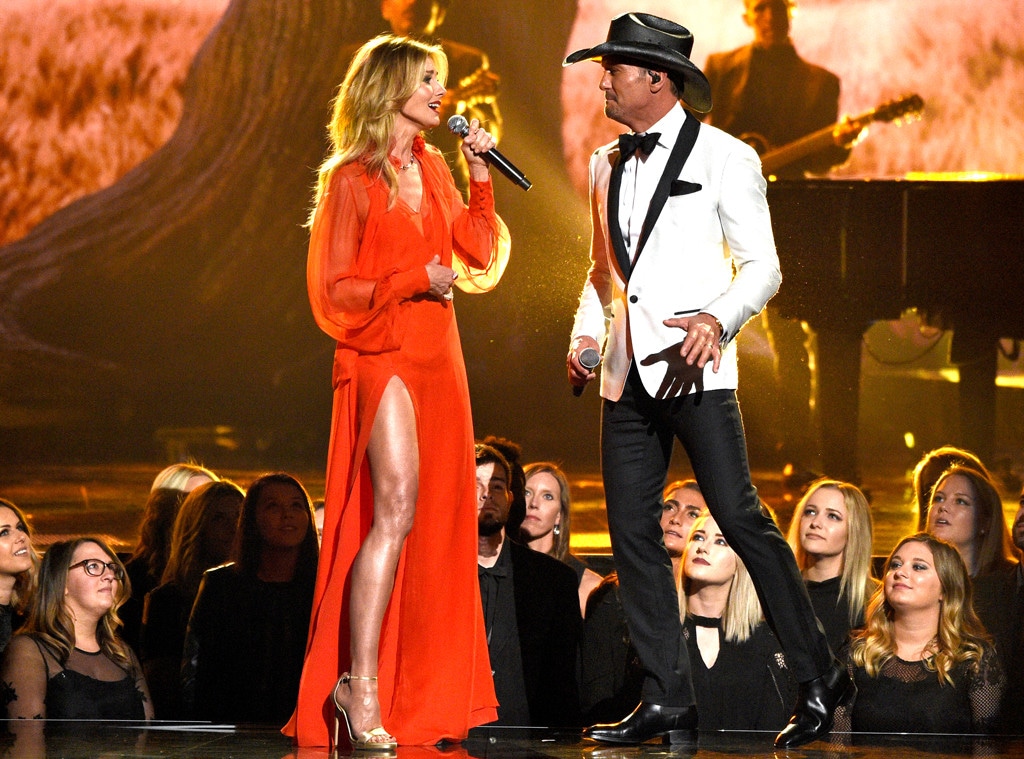 Chris Pizzello/Invision/AP
What's the secret to becoming country music's ultimate power couple? Tim McGraw and Faith Hill are finally answering the question on fans' minds. 
The world-famous performers celebrated their 21st wedding anniversary this past November, and around the same time released their first duet album, The Rest of Our Life. These days, Faith and Tim are busy wowing their loyal fanbase on the Soul2Sould World Tour, which kicked off more than a year ago and continues through the summer. 
In honor of their many accomplishments both on and off the stage, the lovebirds opened up to People about their relationship and how it's continued to thrive for so long. 
As McGraw described, "It's such a rare thing to be able to experience what we do for a living, and to do it together, really feels like all of the moments are special."
Hill gushed, "I watch him perform and still to this day I'm awed by it."
The "This Kiss" songstress is the first to admit that "a lot has changed" in their relationship since first falling in love in 1996, but what has not is their dedication to one another. Even with demanding professional schedules, the pair still makes time for date nights.
Another key to keeping the spark alive? Not shying away from alone time when needed. 
"We both have our daily routines and we have our own dressing rooms. We each have our own space to retreat to so we do get time to ourselves," Faith explained. 
And compared to the early stages of their love story, Faith and Tim favor much less extravagant romantic celebrations. In short, they're most content in each other's company. McGraw shared, "Funny, as we get older it's less about the big gestures and more about just spending time together at home."
Read more from Faith and Tim when the latest issue of People hits newsstands Friday.