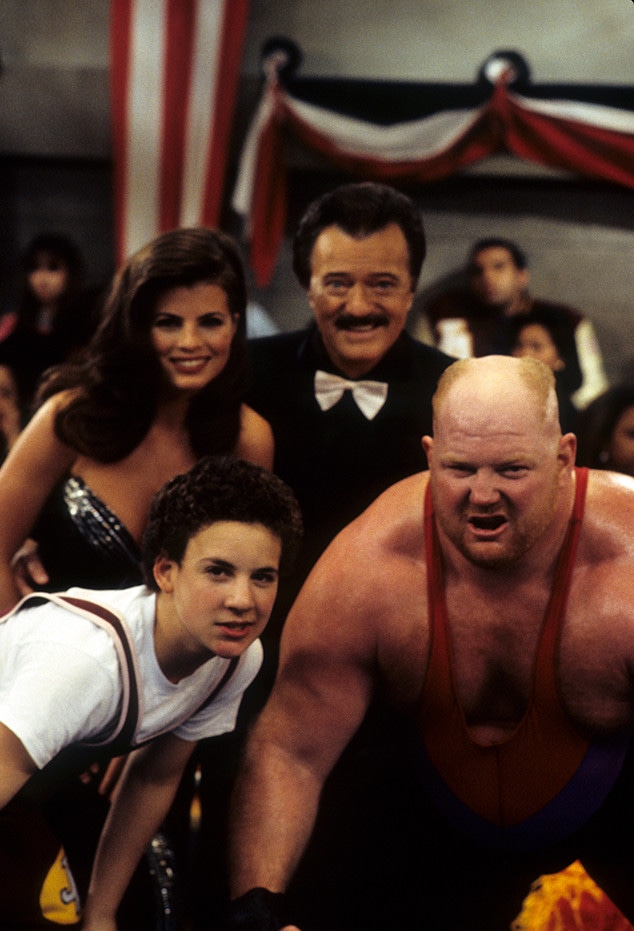 ABC Photo Archives/ABC via Getty Images
WWE wrestler Vader, whose real name was Leon White, passed away on Monday. He was 63.
World Wrestling Entertainment and one of the star's children announced the news online on Wednesday. Vader is one of almost 100 professional famous wrestlers, including about 50 WWE stars, who have died in the past decade under the age of 65.
"It is with a heavy heart to inform everyone that my father, Leon White, passed away on Monday night (6/18/18) at approximately 7:25pm," read a tweet on Vader's account, alongside a photo of his dad smiling and holding a beer.
"Around a month ago my father was diagnosed with a severe case of Pneumonia," the person added. "He fought extremely hard and clinically was making progress. Unfortunately, on Monday night his heart had enough and it was his time." 
One of Vader's children is former WWE star Jake Carter whose real name is Jesse White.
"WWE extends its condolences to White's family, friends and fans," the group said in a statement.
Jed Jacobsohn /Sports Illustrated/Getty Images
Vader, who also went by the name Big Van Vader and was also known for guest-starring on Boy Meets World several times, was diagnosed with congestive heart failure in 2016 and was given two years to live. 
"Told by 2.heart Drs at this time that my heart is wore out from footbal&wrestling I have 2 yrs to live , conjestive hesrt failure reality," he tweeted at the time.
Vader had told The Hannibal TV that year that after he was given this news, he "had a thousand questions."
"I've been in the gym," he said. "I feel OK. I feel pretty good, actually."
He also said he would continue to wrestle professionally. His last competition was at Dradition Pro-Wrestling in Japan in 2017. After taking part in a six-man tag team match, Vader collapsed.
He later tweeted, "It had absolutely nothing to do with my heart but rather my head&Yes i did collapse in fact I was out cold thank uforld jap Wrest i love it...I just passed out ..it definetely had everthing to do with being dropped on my head Tokyo feeling better."
Vader underwent open-heart surgery this past March.
"They had me but I KICKED out 2 The surgeon confessed he had A few to many that's why the scar is off center I OWE THAT MAN M LIFE THANK U JESUS," he tweeted, alongside a photo.
"NOW THAT'S A SCAR! Very best wishes for a speedy recovery to @itsvadertime following open heart surgery. Leon is out of the hospital, and is very thankful for all the support he is receiving," tweeted WWE star Mick Foley, who had often clashed with Vader in the ring.
Vader, a Los Angeles native, initially rose to fame as an NFL player. He was drafted by the Los Angeles Rams in the 1978 NFL Draft and played in Super Bowl XIV before he stopped playing football after two seasons due to a ruptured patella.
Vader began his pro-wrestling career in the mid-80s, competing in the American Wrestling Association and then joining New Japan Pro Wrestling as the masked Big Van Vader. In the early '90s, he joined World Championship Wrestling and won the WCW World Champion title three times. He became known for moves such as "the moonsault."
In 1996, he joined the WWF, now known as WWE. He battled for the WWF World Heavyweight title against champion Shawn Michaels. He later headed back to wrestle in Japan before his retirement.
Vader made his big TV acting debut in 1995 by playing Frankie Stechino, a bully and the father of one of Cory Matthews' friends. He reprised his role twice. Vader also appeared as himself on an episode of Baywatch in 1996 and also appeared in the action-sci fi film Fist of the North Star.