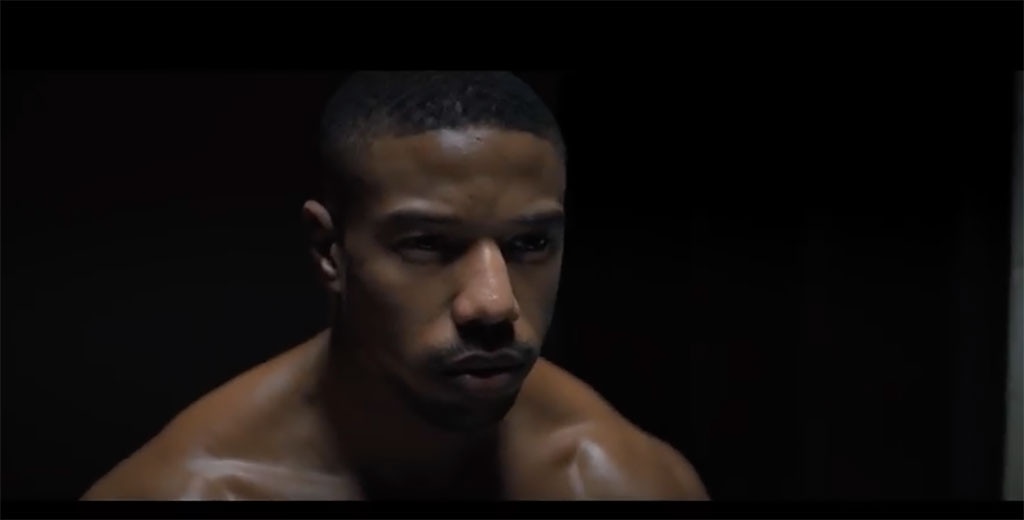 YouTube
Michael B. Jordan is getting back in the ring. 
Three years after his debut as Adonis Creed in the Rocky spin-off sequel, Creed, the star has picked up the boxing gloves once again and returned to the role for the second installment of the revived franchise. 
In the first trailer for Creed II, debuted on Wednesday, we reunite with Adonis, a new father, who is trying to balance his family life with Bianca and his professional dreams, however dangerous they may be. 
"I want to rewrite history," he tells his adopted mother in the midst of a training montage. 
It's clear the fighter is preparing for a match of a lifetime and, by the end of the two-minute trailer, we realize it is. Adonis will face off against Viktor Drago, the son of his father Apollo Creed's killer, Ivan Drago. Just like that, the film not only offers the next chapter in the Creed legacy, but also reunites Sylvester Stallone's Rocky Balboa with his Rocky IV rival. 
As Adonis puts it at the end of the trailer, "It might not seem like it now, but this is more than just a fight."
Along with Jordan and Stallone, who also wrote the film, Tessa Thompson, Wood Harris, Russell Hornsby, Florian "Big Nasty" Munteanu, Andre Ward and Phylicia Rashad will also star in the film. Dolph Lundgren will reprise his role as Ivan Drago. 
Directed by Steven Caple Jr., the film will hit theaters on November 21.