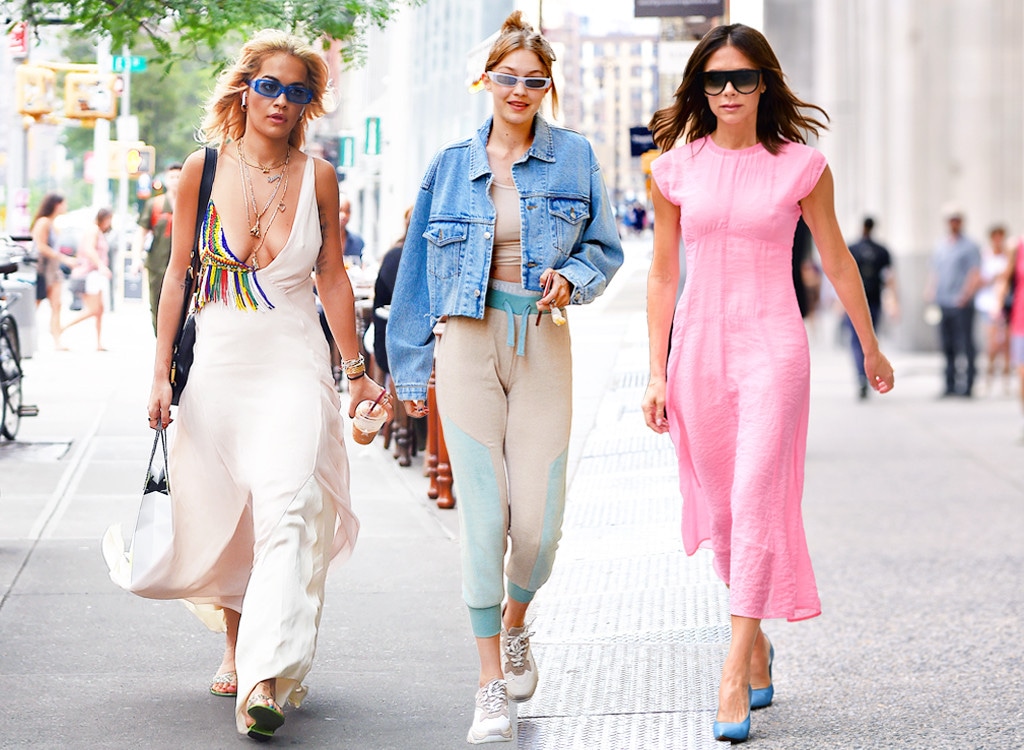 Getty Images
The summer solstice is right around the corner.
What a perfect excuse to go shopping! 
Instead of the cut-offs, floral minis and crop tops that usually max out your seasonal closet space, find inspiration from the stars and the unexpected wardrobe essentials they are already wearing. For instance, you never knew how badly you needed a pink sheath dress with cap sleeves...until Victoria Beckham walked down the street in one that's both feminine and modern. 'Til this point, you've been avoiding the angular sunglasses trend...until Rita Ora showed us how well it pairs with a fresh summer look. And, yes, a cropped denim jacket, as seen on Gigi Hadid, is on-trend year-round, but school's out; summer Fridays are here—the proportion of the topper works well with a pair of high-waist sweats or leggings.
What are you waiting for? Click through to find more celebrity-inspired summer wardrobe essentials you didn't know you needed. 
Watch:
Tailored with Morgan Stewart: White Tee Styling