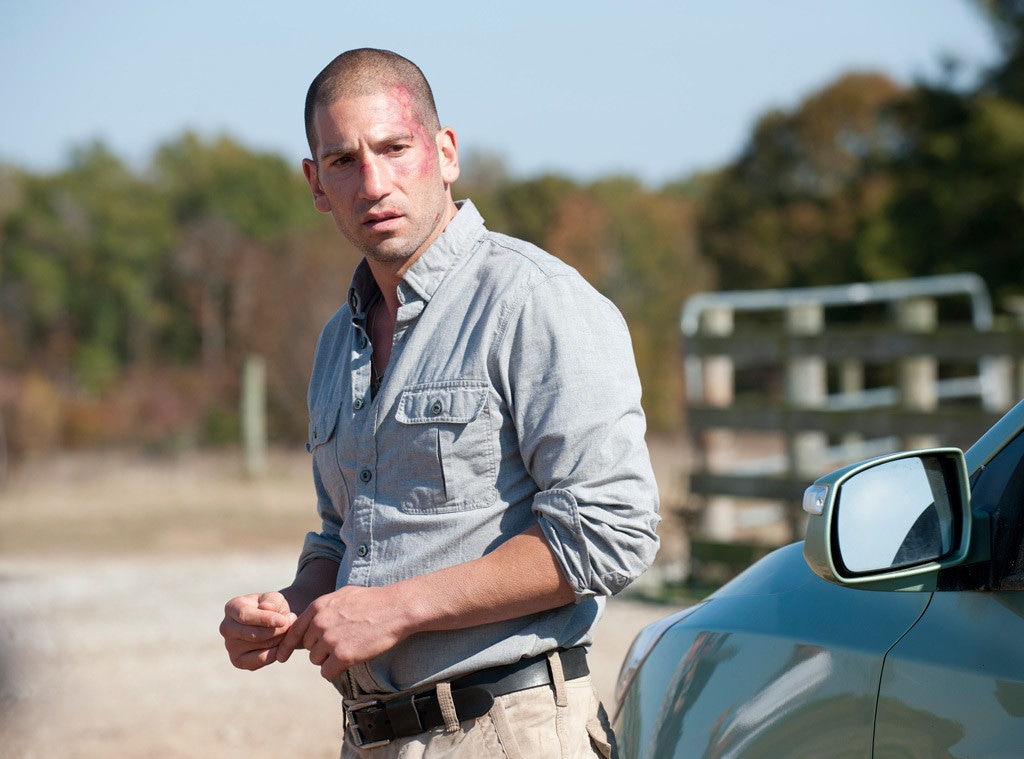 AMC
Rick Grimes is getting a blast from the past before he (presumably) goes into that good night.
Weeks after it was reported that Andrew Lincoln would be departing The Walking Dead after appearing in only a handful of episodes of the upcoming ninth season, one of his former co-stars has been spotted in the vicinity of the AMC hit's Georgia sets. After a photo of Lincoln and co-star Norman Reedus posing with fans hit the internet, revealing they were in the company of former TWD star Jon Bernthal, several outlets have reported that the actor will reprise the role of Shane Walsh for one episode in season nine. Given that Shane was killed off at the end of season two, with Bernthal only returning once in season three as a figment of Rick's imagination, it's safe to assume that this latest appearance will either be another hallucination (as Rick dies, perhaps?) or a flashback.
Of course, Bernthal isn't the first former star to return home to help send off a co-star (or, in some cases, the entire series). In fact, his upcoming appearance won't even be the first for The Walking Dead. For some more memorable examples of emotional cameos from former co-stars, read on!
The Walking Dead returns this fall on AMC.