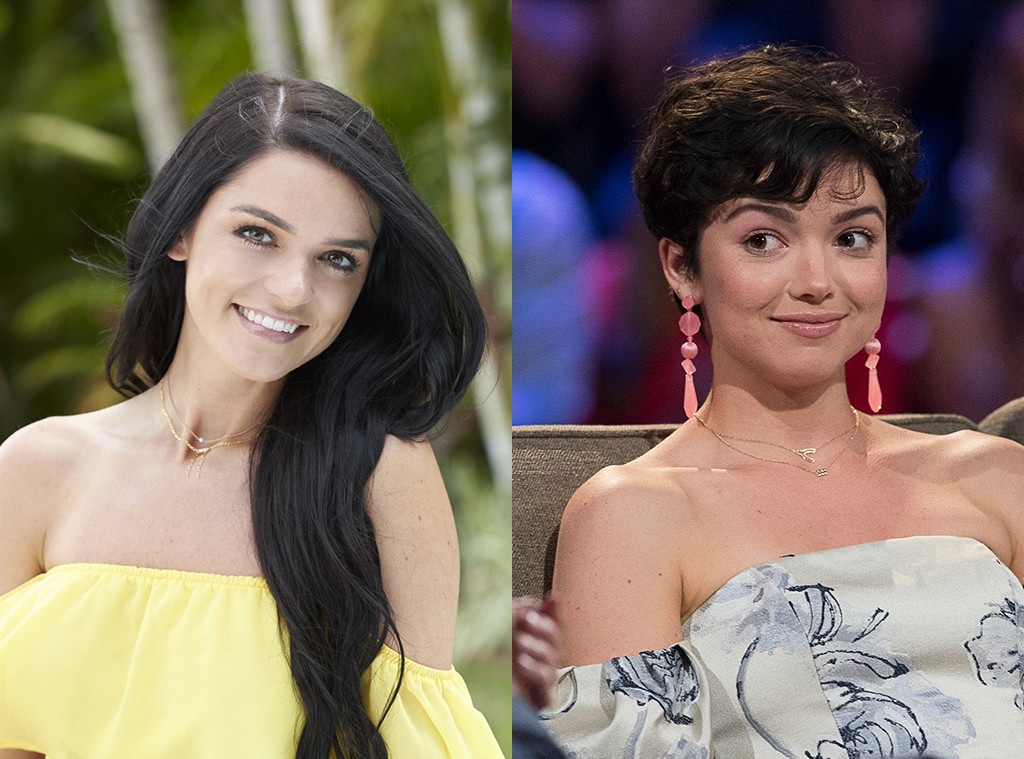 ABC
Will you accept this apology, Bachelor Nation?
Days after getting into a Twitter feud with Raven Gates, The Bachelor's Bekah Martinez has issued an apology. The social media drama started last week after Martinez watched an episode of The Bachelorette, during which Becca Kufrin confronted contestant Colton Underwood about his relationship with Tia Booth, a former Bachelor contestant.
After watching Underwood and Booth tell Kufrin they'd moved on from their brief romance, Martinez saw a photo of the duo together and put them on blast.
"Tia+Colton: 'yeah Becca, we're both 100% over each other! we're TOTALLY not planning on getting back together/probably engaged the minute we're in paradise (we're gonna get so many followers from this manufactured narrative lol),'" Martinez tweeted along with a photo of Underwood and Booth, which had previously been shared by RealitySteve.
When Gates saw the tweet about her pal Booth, she stepped in. "Hey everybody!! Make sure you follow @Whats_Ur_Sign_ so she can get those followers so she can stop talking s--t about her friends…like Tia!!!! And Becca!!" Gates tweeted. "Come on now hurry up!"
The duo went on to have a tense social media exchange, but now Martinez is apologizing for her actions.
"I woke up this morning realizing I regret blasting Tia+Colton on social media," Matinez tweeted Tuesday. "Regardless of my feelings about the situation, a sarcastic tweet is not the way to handle it. There ARE less petty/immature routes to take, and I HAD promised Tia months ago I'd stop the shit-talking."
"So I guess what I'm saying is I'm sorry. I got heated and caught up in what I was feeling and wanted people to hate on them cause I felt like the situation was unjust. It's really not my place to be the justice police, as much as I wish it was," she continued. "To clarify, I could have still kept it real and spoken my truth in a less abrasive, less shit-stirring way. The issue is the way I handled it, not the content."
She then added, "another thing I learned from this— y'all are a bunch of petty, tea-lovin' shit-stirrers just like me but what else would I expect from bach nation? ❤️."
Gates, who seemingly blocked Martinez, has yet to respond.