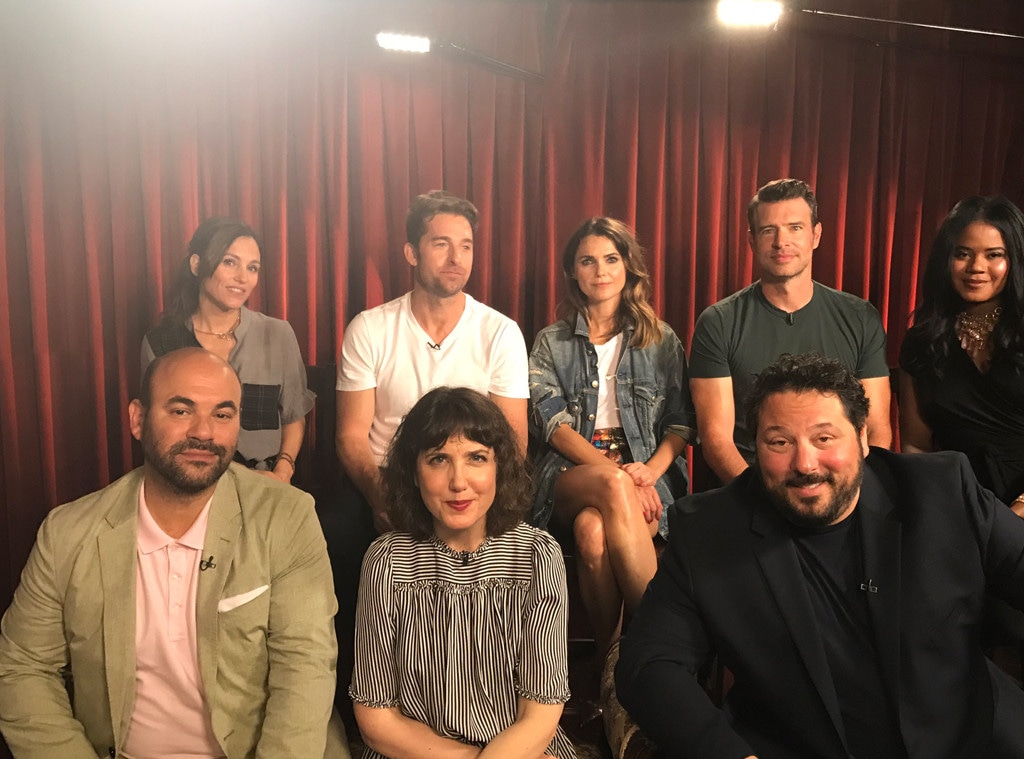 Twitter
It's been more than 15 years since the cast of Felicity was in the same room together…until now. Keri Russell, Scott Foley, Scott Speedman, Amy Jo Johnson, Greg Grunberg, Tangi Miller, Amanda Foreman and Ian Gomez got together in Austin, Texas for the ATX TV Festival and Today cameras were there to capture their gathering.
Felicity aired from 1998-2002 on The WB.
In the interview below, the cast talked about the earliest and favorite memories of the show, which for Speedman includes just meeting everyone on the pilot, and got to the bottom of the mystery of Russell's hair: Yes, it's still curly. She gets it straightened.
"Hold on, there's a Brazilian wax and a Brazilian hair straightening?" Foley asked.
Yes, there is. And on the topic of hair, yes people still ask Russell about the infamous haircut.
"The haircut is the reason that a lot of people ever heard of the show," Foreman said. "It was actually kind of really good for the show, really. I mean, it wasn't in the immediate aftermath because people got mad and maybe stopped watching, but it's really what people remember so much about it is that haircut. And it wasn't her fault that she got a haircut, also. It was not her idea, correct?"
"It was part of the show," Russell said. "It was a storyline for the show and they called me over the summer and asked if I would do it and I said yeah…It's what college girls do. They break up with a guy and then go and cut their hair."
Regarding her time on the show, Russell said, "It was just such a sweet story. I just think [J.J. Abrams and Matt Reeves] who created it and wrote it—and still to this day, it's such a sweet, kind of romantic idea for a story. I feel like everyone can relate to that on some level, that idea that, 'What if I had chosen this and taken this path,' and still to this day it's one of my favorite stories."
Foley said Felicity changed his life. "Not just the filming of it, but everything surrounding it in that time in my life. It was something that I'm forever grateful for."
The series finale scene featuring Grunberg's character giving a toast? That was a toast to the actual actors, Foley revealed.
"Greg is giving a toast at Noel's wedding, but in real life we knew, obviously, it was the last time we were all going to be together, the last thing we shot. And Greg, instead of actually giving a toast to Noel, was standing up there telling all of us what a wonderful experience, what a wonderful four years we had. It's still my favorite memory of the entire show," Foley said.
As for a reunion or revival, well, the cast had some Brady Bunch-themed ideas. Watch the full interview above.