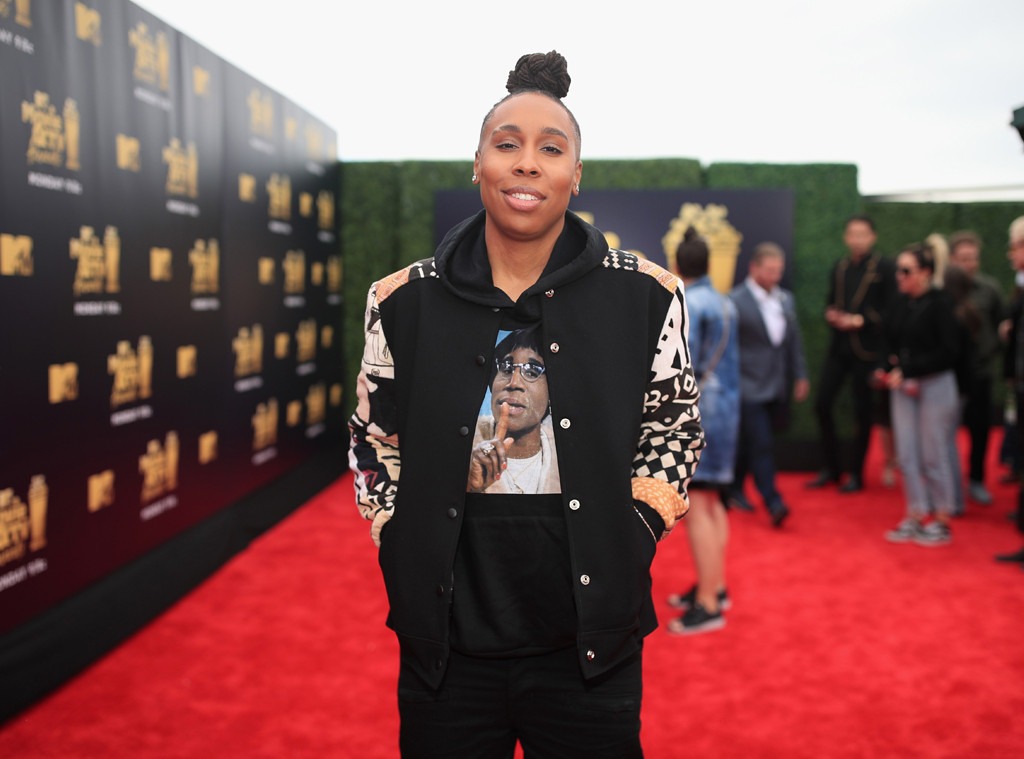 Christopher Polk/Getty Images for MTV
Lena Waithe received the Trailblazer Award at the 2018 MTV Movie & TV Awards!
Common took the stage to present the actress, screenwriter, producer and mentor with the honor during the show, which aired on Monday evening. Waithe received a standing ovation as she took the stage to accept the award.
Waithe explained that she was so "elated" to be receiving the award, she looked up what the word "trailblazer" means.
"According to the dictionary, it means to be a pioneer or an innovator, and I'm extremely grateful that you guys see me in that light," Waithe said. "But I believe the only reason why I'm even allowed to stand here is because of a few other trailblazers that some of you might not be aware of."
Waithe explained she discovered these trailblazers while watching the 1990 documentary Paris Is Burning.
"This movie was released in 1990 and it documents the lives of some of the bravest human beings to ever walk the face of this earth," Waithe told the audience, adding that the documentary introduced her to trailblazers such as Pepper LaBeija, Dorian Corey, Angie Xtravaganza and Willi Ninja.
"Tonight, I want to share this award with them," Waithe said. "I wanna do what we as a society should've done a long time ago, and that's give them the glory and shine they deserve."
"A lot of people featured in this film are no longer with us, but their legacies will never die, because they live on in all of us," Waithe continued. "And every time someone says 'shade' or talks about 'reading' or just decides to serve face for no reason at all, please look up to the sky and give thanks, because we owe them a huge debt of gratitude. They strutted through a brick wall so we wouldn't have to."