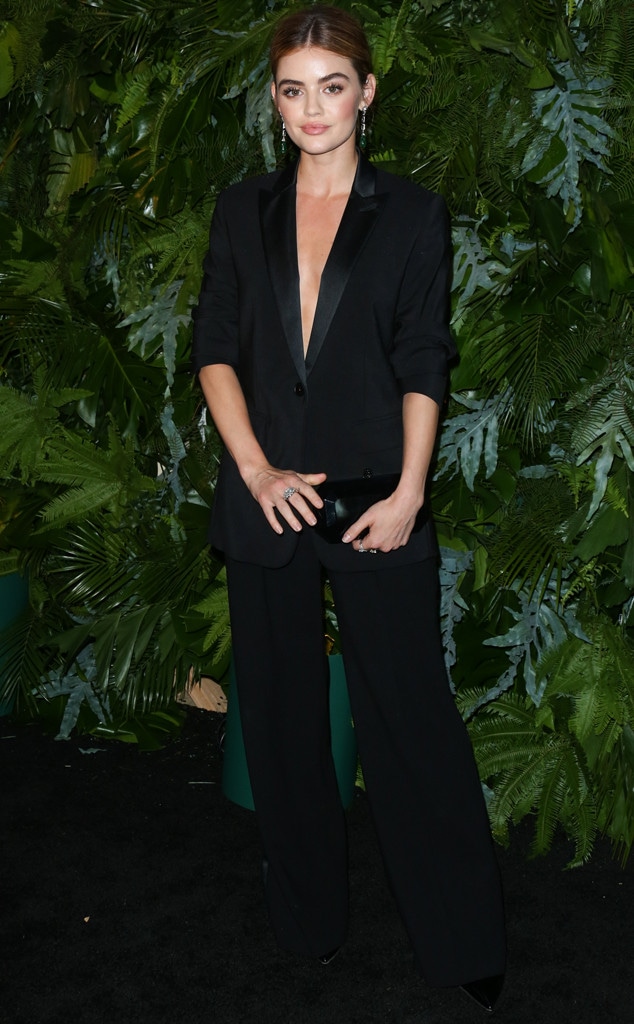 Paul Archuleta/FilmMagic
Lucy Hale has her own ties to the #MeToo movement. 
In a new interview with Haute Living magazine, the Pretty Little Liars star reveals for the first time that she's been sexually assaulted. Earlier this year, Hale, 29, shared a since-deleted message on social media about an incident alluding to sexual misconduct. 
"I've experienced stuff on the small side, but assault is assault," Hale told the magazine. "I think there are a lot of people who have been intoxicated and taken advantage of. It's happened to me and people I know. It's very common."
The actress continued, "Luckily, I've been unscathed; nothing's hurt me too badly."
In January, Hale took to Instagram and Twitter with the following admission: "I never understood sexual assault until tonight. I always sympathized, but never truly felt the paint [sic] of it until right now. My dignity and pride was broken. I am completely at a loss for words. I feel for anyone that has felt this pain that I feel right now. But I promise. I will not let a moment go by that I don't try to make a difference."
She did not provide further details of the alleged incident. 
Hale is currently dating her Life Sentence co-star, Riley Smith. 
Read more from Lucy in the latest issue of Haute Living.