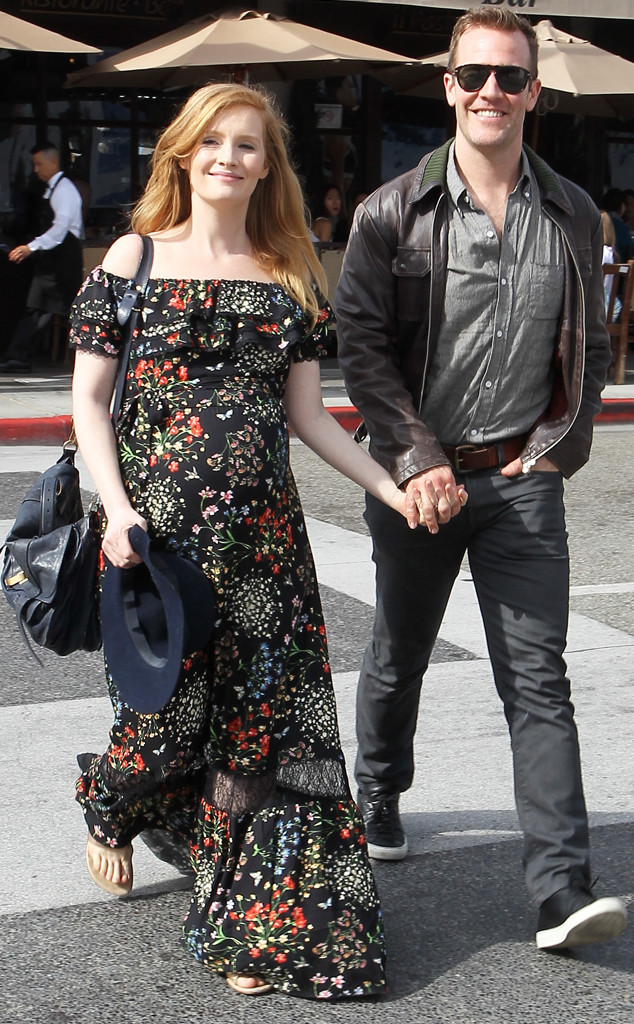 Ryan Fu/FAMEFLYNET PICTURES
And baby makes seven for James Van Der Beek and his family.
The 41-year-old Dawson's Creek alum's wife Kimberly Van Der Beek recently gave birth to their fifth child and fourth daughter, Gwendolyn. The child was born at home with the help of a doctor and midwife, just like three of her older siblings, People reported on Sunday.
James and Kimberly are also parents to son Joshua, 6, and daughters Olivia, 7, Annabel Leah, 4, and Emilia, 2.
"I've been in bliss these last few days, but I've also been feeling the pain of parents who have been separated from their kids, and the terror those poor kids must be in right now," James said in a statement to People.
The U.S. government announced on Friday that 1,995 children were separated from 1,940 adults at the U.S.-Mexico border between April 19 and May 31, Reuters reported. Two months ago, Attorney General Jeff Sessions announced a "zero tolerance" policy in which anyone detained for entering the United States illegally would be criminally charged, which in many cases leads to children being separated from their parents.
"I live an incredibly privileged life," James said in his statement. "And the last thing I want would be to politicize a birth...but this is human rights abuse. It just didn't seem right to bask in my privilege and blessings and not bring attention to it."