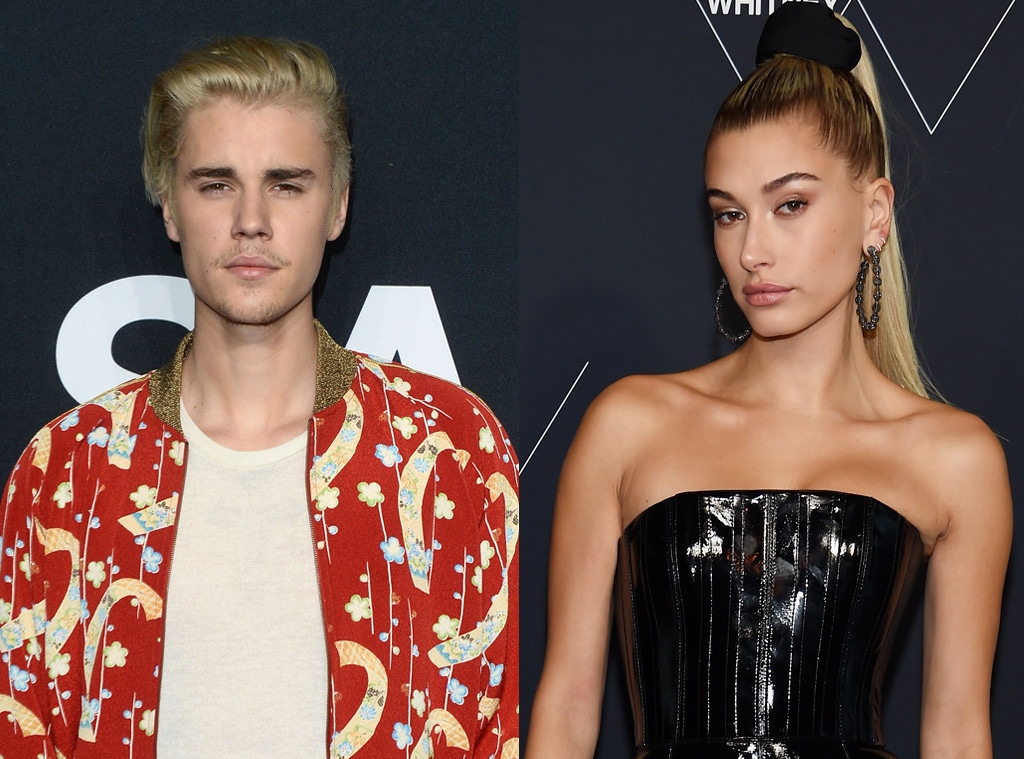 Getty Images
PDA alert!
On Saturday, Justin Bieber and Hailey Baldwin were filmed making out against a barrier overlooking New York City's East River, in Domino Park, Brooklyn. TMZ posted video of their liplock on Sunday, saying that later that evening, the two crossed the river into lower Manhattan and kissed some more in Rockefeller Park.
Bieber and Baldwin also stopped to chat with fans, including kids. An eyewitness who met the couple told E! News that Bieber and Baldwin acted very affectionate and flirty with each other.
Bieber also posted on Instagram one of the photos from the encounter. 
The two have not commented on the nature of their relationship or about their PDA-filled walk, which comes a week after they were spotted together in Miami, where they attended the VOUS Church Conference, had dinner together and also hit up the nightclub LIV at Fontainebleau.
"They both have two things in common; they love to party and they love their church organization," a source told E! News at the time. "They have finally cleared the air and rekindled their friendship, and realized they genuinely have a lot of fun together."
Bieber and Baldwin first sparked romance rumors three years ago and had been linked together on and off since then.
"Justin and I were friends for a long time," Baldwin told the London Times last month. "I met him when I was really young and he was one of my best friends. Everybody knows that at a certain point in time that turned into something else, but that just happens when you're 18, 19. It was what it was. We went through a long period of time when we weren't friends. We didn't speak for quite some time and there was a lot of weirdness that went on. We've moved past that."
In 2016, Bieber told GQ that Baldwin is "someone I really love," adding, "We spend a lot of time together." 
Their outing in New York comes months after Bieber and on-again, off-again girlfriend Selena Gomez decided to take some time apart and weeks after he and model Baskin Champion cooled down their relationship.