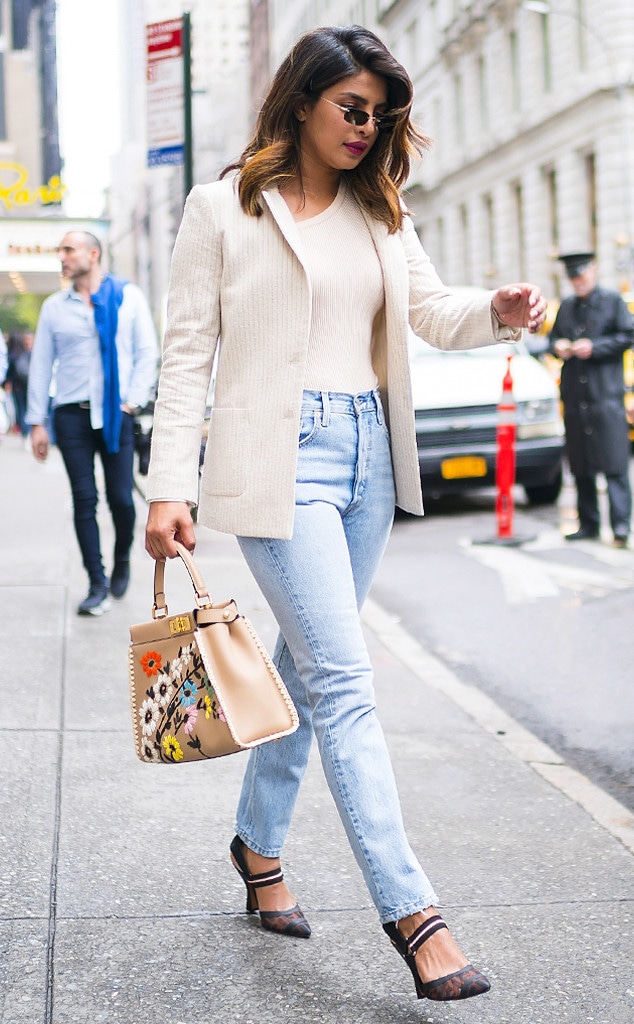 TheStewartofNY/GC Images
The only things we're carrying into summer '18 are good vibes and beautiful bags.
Now that the sun is out, everyone is wearing white and summer plans are finalized, it's time to put the final touches on your warm weather wardrobe with accessories that standout. Even if you've invested in jaw-dropping clothing, believe us, your choice of bag can take your look to the next level. 
Luckily, Hollywood stars are wearing this summer's finest accessories (See: Priyanka Chopra's floral-printed satchel), inspiring our seasonal shopping and style. No matter what's on your calendar—weddings, epic vacations, brunch reservations—there's a bag trend that will keep you looking good and hold everything you need.
Check out the trends that are dominating this season, then shop the looks below!