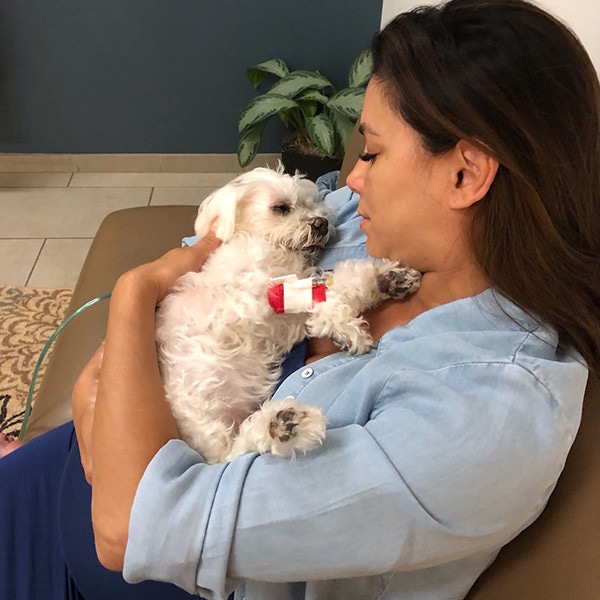 Instagram
Eva Longoria is in mourning.
The 43-year-old actress and producer just announced on Instagram that her Maltese, Jinxy, has died. "So the day I've been dreading happened last night. Jinxy passed away in my arms at the vet. He had a stroke that he just couldn't come back from," she told her 4.9 million followers. "He was 15 years old (96 in dog years) and he filled those years with lots of love and laughter."
Jinxy came into Longoria's life when she was filming the hit ABC series Desperate Housewives. The pregnant actress, who next appears in the comedy Dog Days with Nina Dobrev, Vanessa Hudgens, Ken Marino, Adam Pally and Finn Wolfhard, said Jinxy was her "baby before this baby in my belly came along." Longoria, who famously named her pug after Oprah Winfrey, added, "I'm so sad but know that he's out of his suffering. Anyone who knew me, knew Jinxy."
"He will be missed by many," Longoria concluded. "I love you Jinxy."
On a happier note, Longoria told E! News last month she's very much looking forward to welcoming a baby boy with husband José "Pepe" Antonio Bastón. "I can't wait to meet him. I just can't wait to see what his personality is like, what he looks like, how much hair he's going to have," she said. "There's so much to look forward to, and it's becoming more real every day."