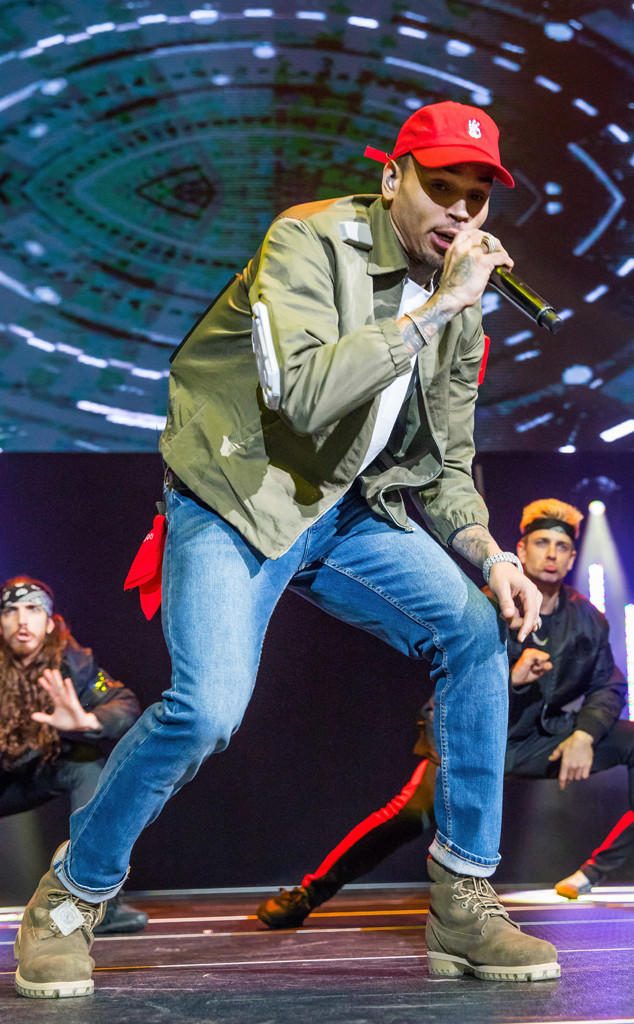 Scott Legato/Getty Images
Chris Brown has found himself in another legal situation.
The Grammy-winning singer has been ordered to stay 100 yards away from a woman named Cassandra who was granted a temporary restraining order this week in a Los Angeles courtroom.
According to court documents obtained by E! News, the 24-year-old woman alleges that she was "harassed" by Chris and claims "he's stalking me."
"It happens at different random times," she claims in court documents. "He follows me and stalks me."
According to Chris' attorney, however, his client doesn't even know the woman in question. "This is sad because it's obviously the disjointed ranting of someone Chris doesn't know who has mental health issues," Mark Geragos shared in a statement to E! News. "This just creates celebrity meet and greets with deranged fans, and perhaps the court may want to engage their Mental Health Department."