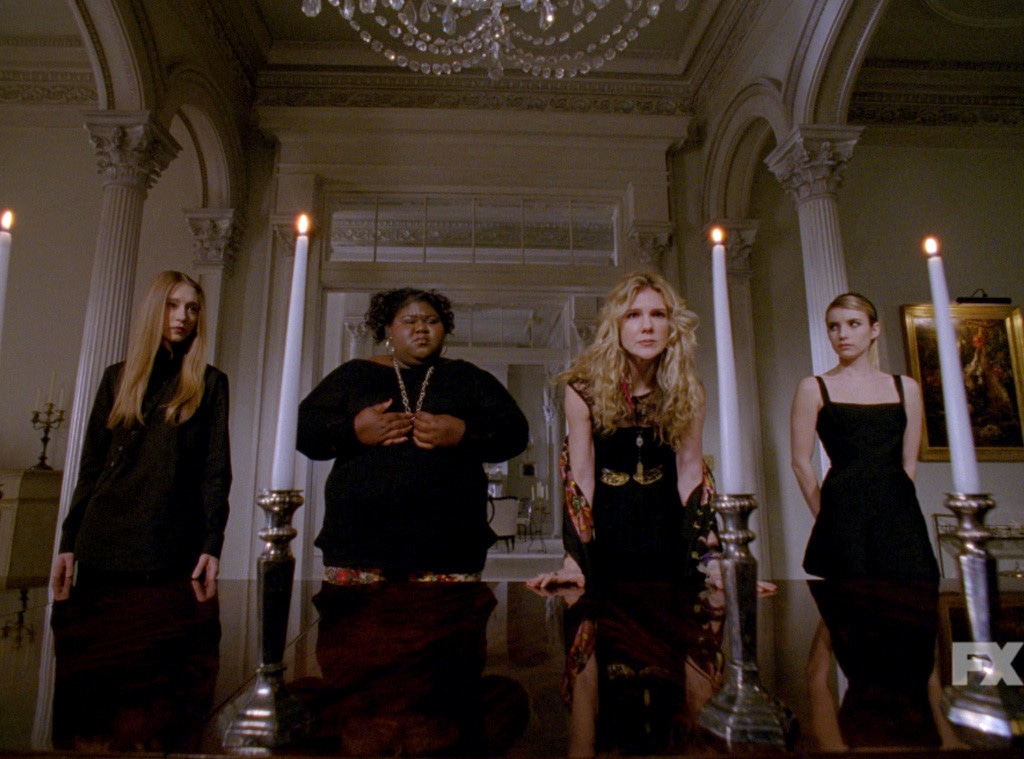 FX
Surprise, bitch! This American Horror Story crossover is coming a lot sooner than we thought.
Two years after Ryan Murphy teased fans of his wildly popular FX thriller with the idea of a future season that would merge the worlds of Murder House (season one) and Coven (season three), he's announced that the highly-anticipated event will happen when the show returns for its eighth installment this September.
"The Coven/Murder House AHS crossover season won't be happening next year...because it's happening THIS YEAR," Murphy shared on Twitter. "AHS #8 WITCHES RULE THIS SEPTEMBER
How this will all work remains to be seen, considering several key players in Murder House (which followed a very unlucky family after they moved in the titular Los Angeles home) appeared in Coven (which moved the action to New Orleans to chronicle a deliciously witchy group of very powerful women) in different roles. And then there's the Jessica Lange of it all. Lange hasn't appeared in AHS since Freak Show, and hasn't seemed all that keen on returning, but her characters in each of the installments in question are undeniably crucial. Could Murphy have found a way to lure her back? And which character do we want to see her reprise more? (Our money's on Murder House's Constance Langdon.)
As always is the case with AHS, we'll likely be in the dark on the details of this sure-to-be incredible upcoming season until the first episode premieres, so get ready for a summer of theorizing!
Which AHS characters do you most want to see return? Let us know on Twitter at @eonlineTV! And if you're answer isn't Emma Roberts' Madison Mongtomery, you're doing it wrong. (We kid. Sort of.)
American Horror Story returns for its eighth installment this September on FX.