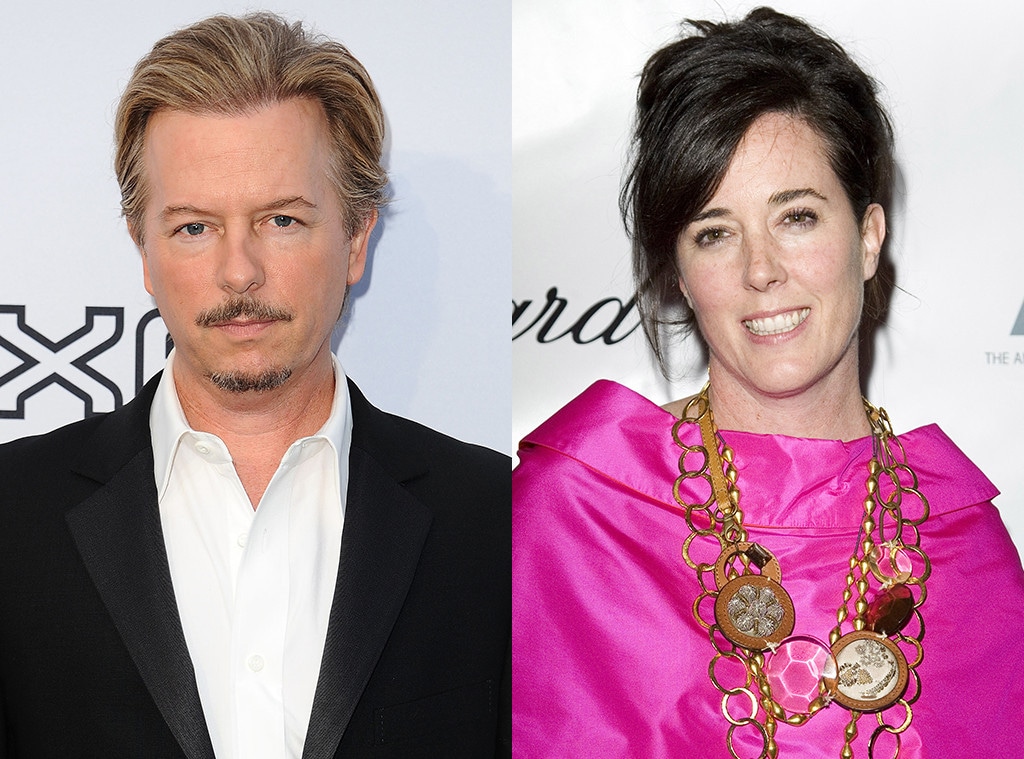 FilmMagic/WireImage
David Spade made a $100,000 donation to the National Alliance on Mental Illness (NAMI), the largest grassroots mental health organization in the United States, after the death of his sister-in-law, Kate Spade.
The famous designer was found dead of an apparent suicide in her New York City apartment last week. Kate, who battled depression and anxiety, was 55. She is survived by her husband, Andy Spade—David's brother, and their 13-year-old daughter, Frances Beatrix Spade.
"More people suffer from mental health issues than we may realize but no one should ever feel ashamed to reach out for support," David said in a statement to People. "If you or anyone you know is in need of help or guidance please contact the national suicide prevention hotline at 800-273-8255 or go to nami.org to learn more and help those who may be in need."
"NAMI is grateful to David Spade for his generous contribution," a group spokesperson told E! News. "This donation will allow us to continue to provide support and advance our mission of building better lives for the millions of Americans affected by mental illness."
David paid tribute to Kate online after her death.
"She was so sharp and quick on her feet," he wrote, alongside a photo of the two. "She could make me laugh so hard. I still can't believe it."
Also, days after her death, he returned to the comedy stage, performing at the Brea Improv Comedy Club in Brea, California.
"Thank you for coming, it was a rough week, but I didn't want to cancel and I appreciate you all coming out here," he told the crowd, drawing applause. "And, if my jokes don't work then I get sort of a free pass."
—Reporting by Holly Passalaqua