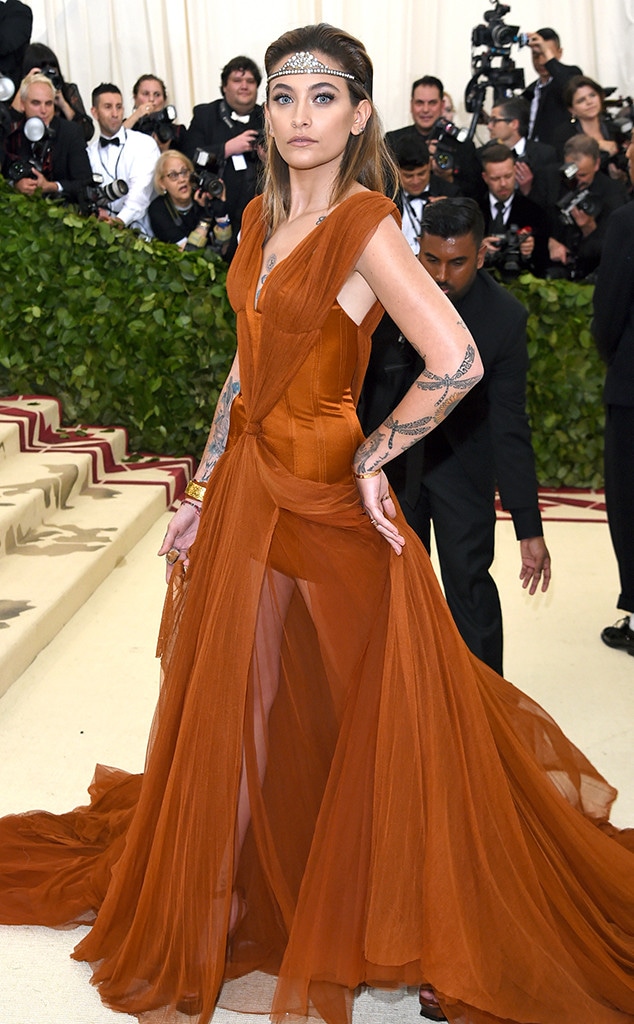 Evan Agostini/Invision/AP
Paris Jackson will forever be a loving daughter. 
Just days ahead of Father's Day, the 20-year-old star paid an important visit to a star bearing her famous father's name on the Hollywood Walk of Fame. As she discovered, the star had been vandalized with graffiti. 
"Some people have no f--king respect," she wrote on Instagram. "I understand that there is a difference between the radio emblem and the record, but a name is a name." 
So, she got down on her hands and knees and sweetly wiped the star clean herself and shared photos of the process on social media. 
As Paris noted, the star does not belong to Jackson, the performer, but to Jackson, the British radio host judging by the symbol on the star. As the famous daughter explained on Twitter, she learned about the graffiti after visiting a friend's apartment nearby and stopped at a Walgreen's to pick up supplies.  "Apparently it's not his actual star but hey that's still his name. justa bit of acetone bishhh," she tweeted. 
"I don't think it was intentionally targeted it at him. i think it was probably just some young kids f--king around. but to me a name is a name and i couldn't just hear about it and not go see it for myself."
It was nine years ago this month that Paris' dad and the iconic performer passed away. As the anniversary of his death approaches on June 25, his memory lives on in his three children. Since re-emerging in the spotlight early last year, Paris has forged ahead with a career in music, movies and modeling. 
"He will always be my father," she previously told Rolling Stone. "He never wasn't, and he never will not be. People that knew him really well say they see him in me, that it's almost scary."