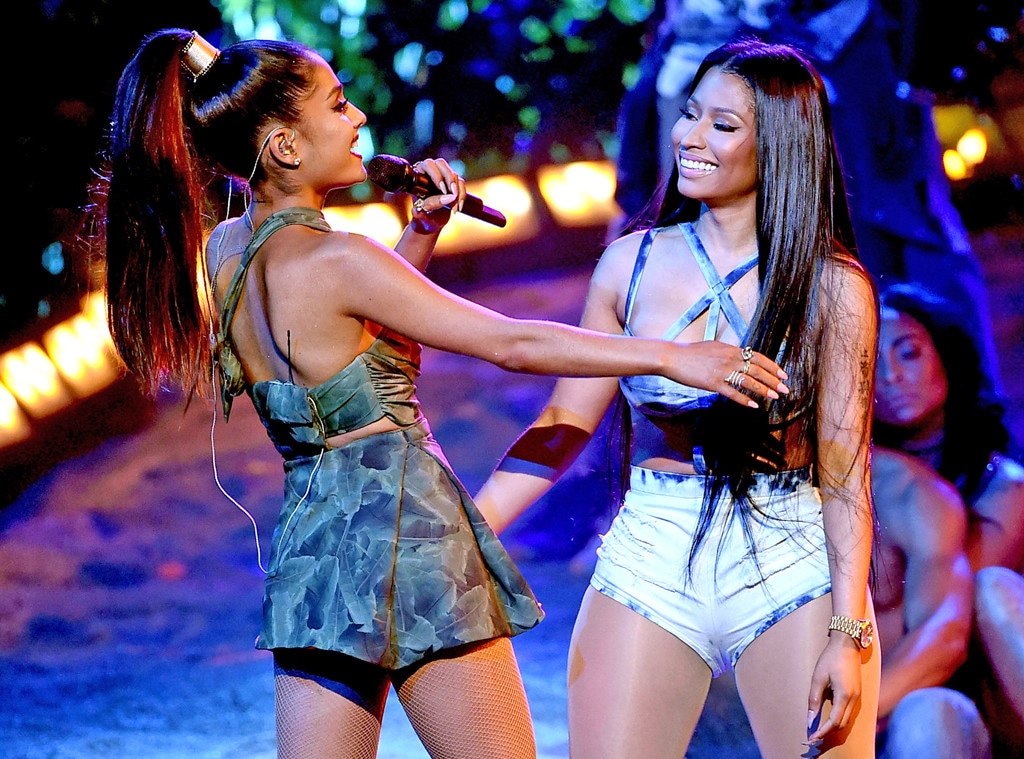 Kevin Winter/Getty Images
Nicki Minaj and Ariana Grande are back together yet again. 
The musical mavens have teamed up once more for "Bed," the latest single off of the rapper's upcoming fourth studio album, Queen. The track hit the airwaves on Thursday and is already taking the Internet by storm as the duo rhyme and croon about, well, a bed with your name on it. 
It's their fourth collaboration to date since teaming up for "Get On Your Knees" in 2014 and while they've evolved musically, it's clear their sisterhood has also grown up with them. 
It was just last month that Grande professed her love for her dear friend. "I love my big sis @nickiminaj so f--kin much," she tweeted in May. 
In the music department, they're certainly a perfect pair as they've gone multi-platinum and hit the Billboard top ten with both "Bang Bang," also including Jessie J, and "Side to Side." While "Bang Bang" was the song of the summer that year, "Side to Side" was the stars' sexy 2015 follow-up. 
But, their collaborations won't stop with "Bed." The ladies also have "The Light Is Coming," which will be included on Grande's fourth studio album, Sweetener. It seems we're going to be singing along with Ariana and Nicki all summer long. 
Needless to say, these two have given us some serious hits—and they keep coming. 
Check out "Bed" and revisit some of their other collaborations above. Which one is your favorite?