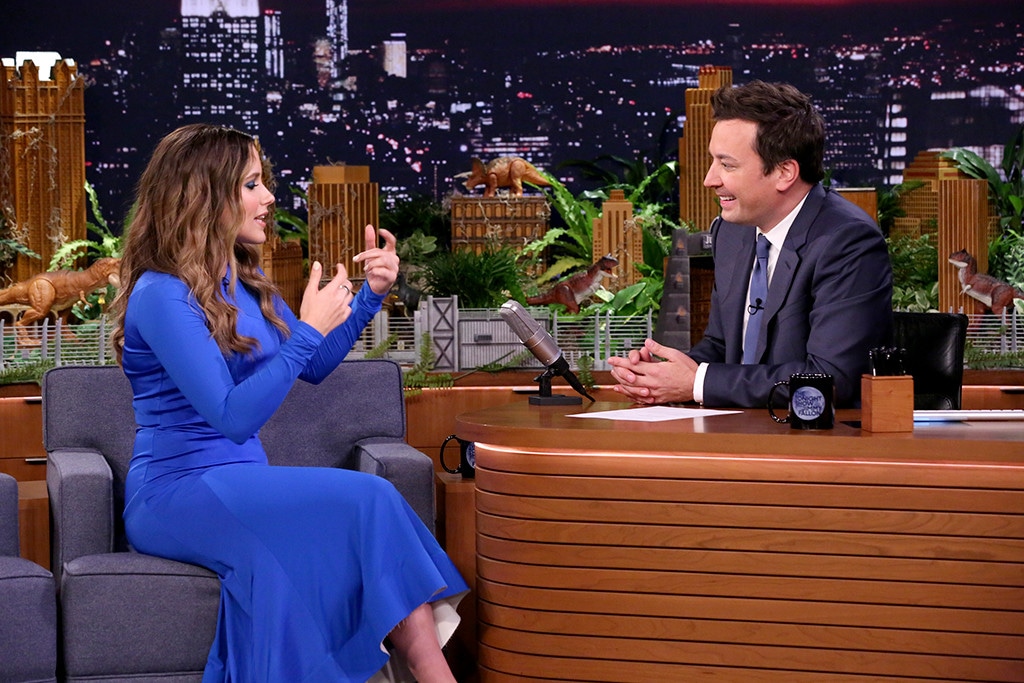 Andrew Lipovsky/NBC
Forget dating apps! Sophia Bush is looking for love on the New York City subway. 
The One Tree Hill star stopped by The Tonight Show on Wednesday and told Jimmy Fallon about all of the eligible bachelors on the metro.
"My best friend and I are book nerds and [have been] both deeply single for so long that every day this week we've been like 'Why are there so many hot guys on the subway reading?'" she said.
However, she's not just checking out their looks. She's also eyeing up their literary preferences, noting that the books have gotten better and better with each passing day.
"Yesterday, literally, I'm looking at this guy who's like so beautiful and he's reading Zadie Smith and I'm like, 'Are you my husband?'" she said. "It's like the grown-up version of [the children's book] Are You My Mother?. You're just like...'Is it you? Is it you? Who is it?'"
She's also not the only looking for love on the train. She told the late-night host there's an Instagram account called Hot Dudes Reading, which has one million followers.
"I'm like 'Well, where have I been my whole life?'" she said. 
Fallon told the John Tucker Must Die star he reads all the time but that he has yet to make the Instagram account's cut.
"If anyone from Hot Guys Reading is here, you should stage a shoot with Jimmy on the L train," she said.
Even though the actress loves New York, she grew up in California. The Chicago Fire star said she enjoys camping, road tripping and spending time in nature. However, Fallon didn't seem to share her passion for the great outdoors.
"I've never been camping. I think I went camping once," he said. "My parents are from Brooklyn and I was barely allowed in my backyard."
However, the Incredibles 2 celeb offered to help him out.
Watch the video to see the full interview.