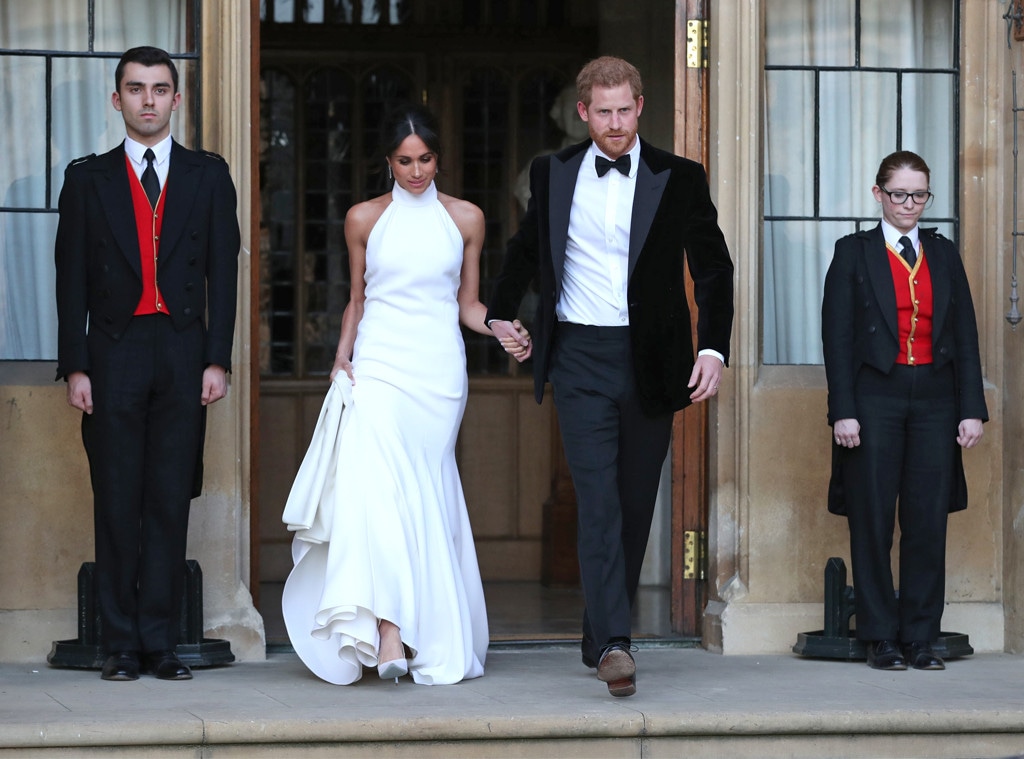 Steve Parsons/PA Wire
After a very public wedding, Prince Harry and Meghan Markle managed to pull off one very private honeymoon.
Close to a month after the couple said "I Do" at St. George's Chapel, E! News is learning more about how the newlyweds celebrated without any cameras around.
Reports that the couple were in Canada and Ireland are not true. Instead, a source tells E! News the couple traveled into East Africa and visited more than two countries.
Their activities ranged from safaris and outdoor adventures to lying in the sun.
"It was the perfect break and blend of their passions," our source shared. "Restorative and the perfect holiday before starting a very busy second half of 2018."
Just last month, E! News had learned that Prince Harry and Meghan's honeymoon would not immediately happen after their May 19 nuptials. Instead, the newlyweds had to commit to their first official engagements as a married couple.
One of the events was a garden party hosted in honor of Prince Charles as part of his 70th birthday celebrations. With many eyes on the new husband and wife, cameras captured Meghan rubbing Prince Harry's back as they later exited together. They also shared a laugh when he joked about being attacked by a bee at the podium.
Ultimately, a private honeymoon has always been a goal for the couple who had their wedding broadcast for fans around the world.
"Going somewhere they can bring minimal security too and not worry about people seeing them has been of the utmost importance," a source previously shared with E! News.
As for what's next for this famous pair? Time will only tell. Fans, however, can't help but wonder if a royal baby could be in the future.  Prince Harry famously told ABC News that he's "longed" for kids "since I was very, very young."
More recently, Prince Harry said in a BBC interview that he wanted to take things "one step at a time" and added, "hopefully we will start a family in the near future."