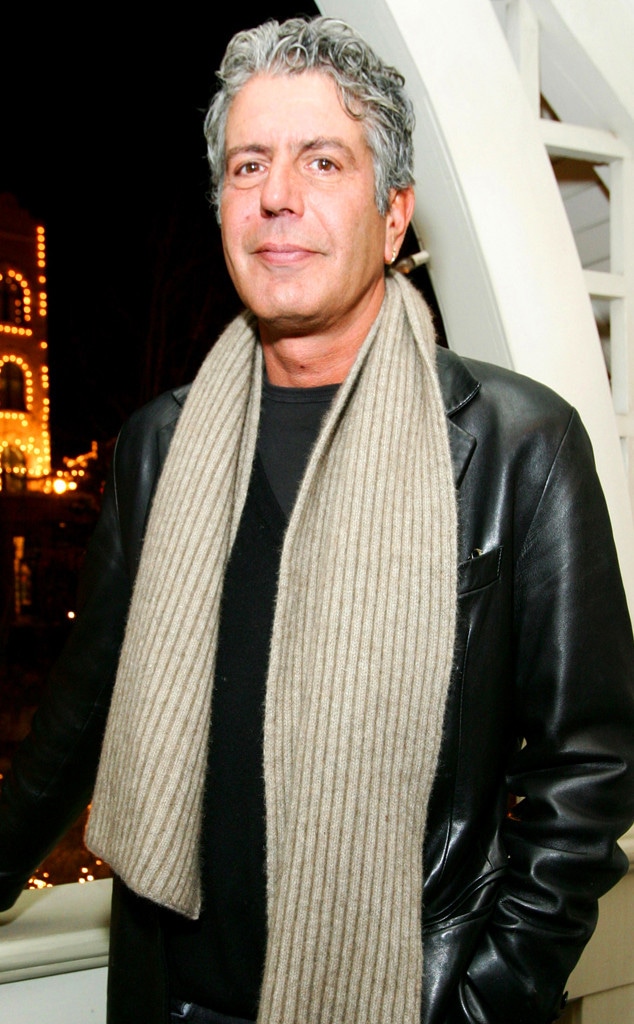 Jason Squires/WireImage.com
Anthony Bourdain has been cremated less than a week after the celebrity chef committed suicide.
A CNN spokesperson confirmed the news to E! News and added the family asks that their privacy please be respected.
According to People, who first reported the news, the Anthony Bourdain: Parts Unknown star was cremated in France. His ashes will be flown back to the United States on Friday.
Last week, news broke that the celebrity chef had passed away at the age of 61.
"It is with extraordinary sadness we can confirm the death of our friend and colleague, Anthony Bourdain," a spokesperson for CNN said in a statement Friday morning. "His love of great adventure, new friends, fine food and drink and the remarkable stories of the world made him a unique storyteller. His talents never ceased to amaze us and we will miss him very much. Our thoughts and prayers are with his daughter and family at this incredibly difficult time."
Since the news was made public, tributes for the TV personality have poured in around the world including messages from family.
"Our little girl had her concert today. She was amazing. So strong and brave," Anthony's ex-wife Ottavia Busia shared on Instagram with a photo of their 11-year-old daughter Ariane Bourdain. "She wore the boots you bought her. I hope you are having a good trip, wherever you are."
While there is no evidence of foul play in Anthony's death, fans remain curious about the chef's mindset in the days before his passing. In fact, those closest to the Emmy winner are still trying to understand his pain.
"He had everything. Success beyond his wildest dreams. Money beyond his wildest dreams," Anthony's mom Gladys Bourdain told the New York Times. "He is absolutely the last person in the world I would have ever dreamed would do something like this."
Anthony was in France to film an episode for Parts Unknown at the time of his passing. Our thoughts and prayers continue to go out to the Bourdain family.