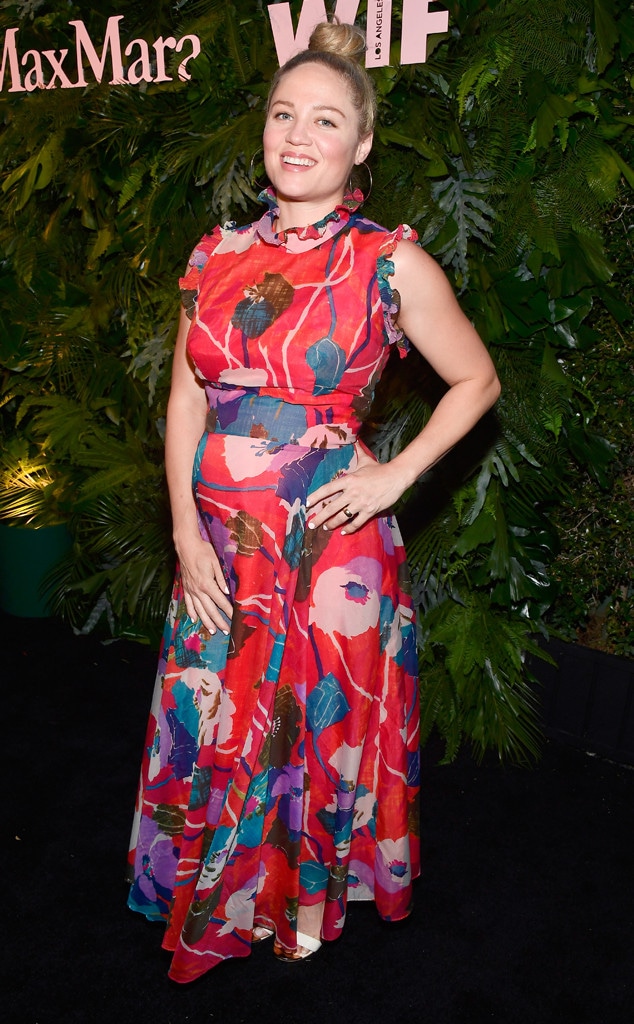 Frazer Harrison/Getty Images for Max Mara
There's another little lady on the way for Erika Christensen. 
It was just two weeks ago that the actress confirmed she is pregnant with her second child and just recently, she accidentally spilled a little bit more news—it's a girl!
While attending the Max Mara Celebration for Alexandra Shipp, the 2018 Women in Film Max Mara Face of the Future Award Recipient, the Parenthood alum told reporters she was planning to keep the sex of her second child a secret. However, once she got to talking about her firstborn daughter Shane becoming a big sister, the star used one word that gave it all away.
"My mom got her a T-shirt that says, 'Big sister.' She seems to grasp that there's a baby in here. She's giving the baby some kisses. Hopefully the little one will learn a lot from her sister," Christensen explained as she realized what she had said. "Oh, well, there you go."
As she awaits her second youngster with husband Cole Maness, it seems the star's pregnancy is coming along smoothly. As she documented on social media, she's given acroyoga a try and, as she told reporters Tuesday night, she's been having salty cravings. 
In the midst of  everything she's juggling, Christensen is just trying to keep it all straight. 
"If it's time that I'm doing work things or if it's time that I'm having with my daughter, than it's all beautiful. If I try to mix them, then I'm just frustrated that I can't get things done and I'm getting frustrated that I can't get her what she needs," she told reporters Tuesday.
"Just keeping the scheduling super clear in my own mind and being able to grant her all of my attention is great, otherwise it's a mess and it's frustrating."