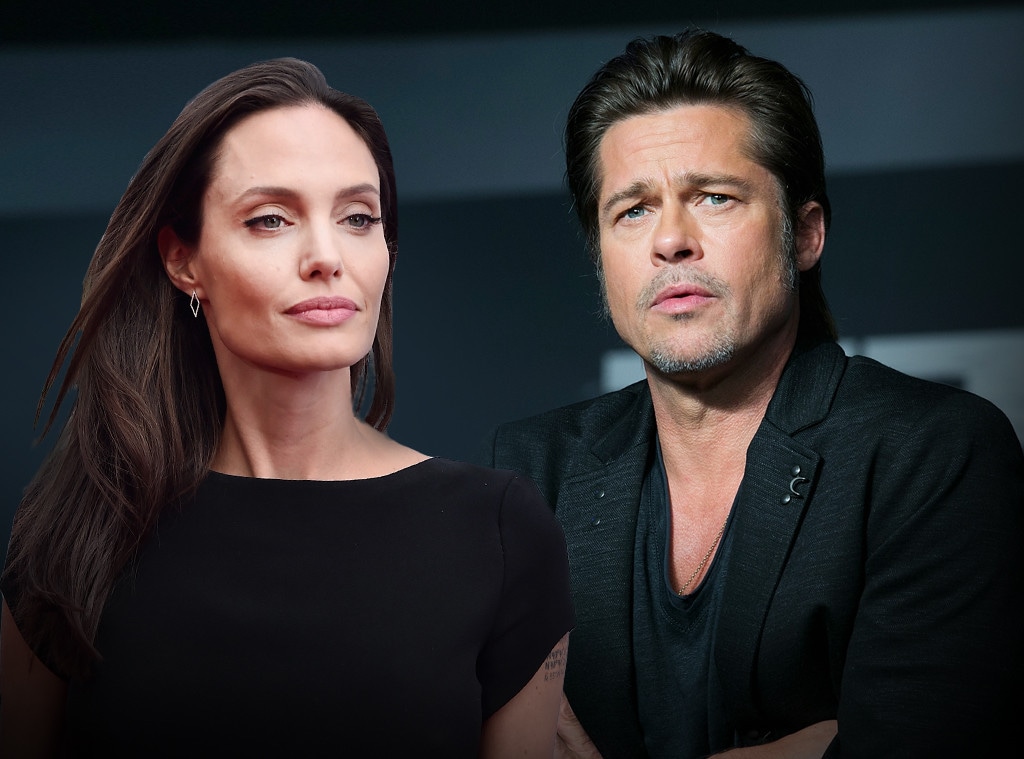 Getty Images
Angelina Jolie and Brad Pitt have reached a new custody agreement for their six kids, just in time for the summer.
According to court documents obtained by E! News Tuesday, a judge in Jolie and Pitt's divorce case has determined that "not having a relationship with their father is harmful" to their children, adding that it is "critical that each of them have a healthy and strong relationship with their father and mother."
Jolie and Pitt are parents to 16-year-old Maddox, 14-year-old Pax, 13-year-old Zahara, 12-year-old Shiloh and 9-year-old twins Vivienne and Knox. It's been almost two years since Jolie filed for divorce from Pitt, citing irreconcilable differences.
The couple first started a romance in 2004 and secretly tied the knot 10 years later in 2014 at Château Miraval in France.
The documents outline the summer arrangement for the Jolie-Pitt children, not including Maddox who is 16 and is being allowed to decide how much time he wants to spend with each of his parents. Pitt will have custody of the kids from June 8 until June 17 for four hours per day while he's in London, where Jolie has a rental home.
From June 27 to July 1, Pitt will get custody for 10 hours per day. There are also dates scheduled for Pitt to have custody later on in July.
Jolie and Pitt both recently started production on their latest films. Elle Fanning posted a photo with co-star Jolie on the London set of Maleficent 2 in late May. Meanwhile, Pitt was photographed in Los Angeles last week at the table read for Quentin Tarantino's Once Upon a Time in Hollywood.
Multiple sources are also giving E! News some insight into the former couple's custody agreement.
"They worked out an agreement that was mutually acceptable. Angelina wanted the kids in Europe for the summer and Brad would not do that because he is filming in Los Angeles," the insider tells us, adding that Brad "felt like he actually had a say and that the court was seeing his side of things."
A second insider says, "When Angelina was making her plans to go to London to film, it was assumed the kids would go with her." Prior to the new arrangements, the source says Pitt was allowed one phone call a week with their children and supervised visitation. 
Watch:
Will Angelina Jolie Work With More of Her Kids on Screen?
"The kids will be traveling back and forth in order to spend time with both parents. He has only wanted what's best for the kids and would never interfere in making that happen," the source continues. "He is not working every day but he worked out a schedule for the kids that works with his filming schedule. Brad's very into the project and excited about working with Tarantino. He's in a good place and looking healthy and happy. He's fully immersed in that project at the moment and very focused on it."
As for how Pitt feels about the summer schedule for his kids, the insider tells us he's "thrilled."
"He is thrilled that the summer schedule for the kids is figured out and that he will be seeing them regularly. He feels this is a huge victory," the source shares. "It's a big step and he hopes to continue getting back on track with each of the kids."
The insider adds, "Brad is very happy that the court understands what's been going on. All he wanted was to parents his kids."
A third source also echoes Pitt's excitement, saying, "Brad loves his kids, and he and Angelina are continuing to co-parent."
Eric Charbonneau/Invision for Twentieth Century Fox/AP Images
Meanwhile, a separate source says Jolie is feeling "exasperated" by the ongoing custody issues, but is "fine" with the judge's decision and "just wants everything to be OK."
"Everybody now is focused on the kids having some relationship with their father," the source says. "She knows this is a court order and she has to do it... Angelina and Brad have no relationship and they do not speak to each other very much right now." 
For now, the children remain in Jolie's custody in London, who is "focused on getting back to work."
"She's put the last two years on hold to take care of her kids so she is happy to be working again," says the source.