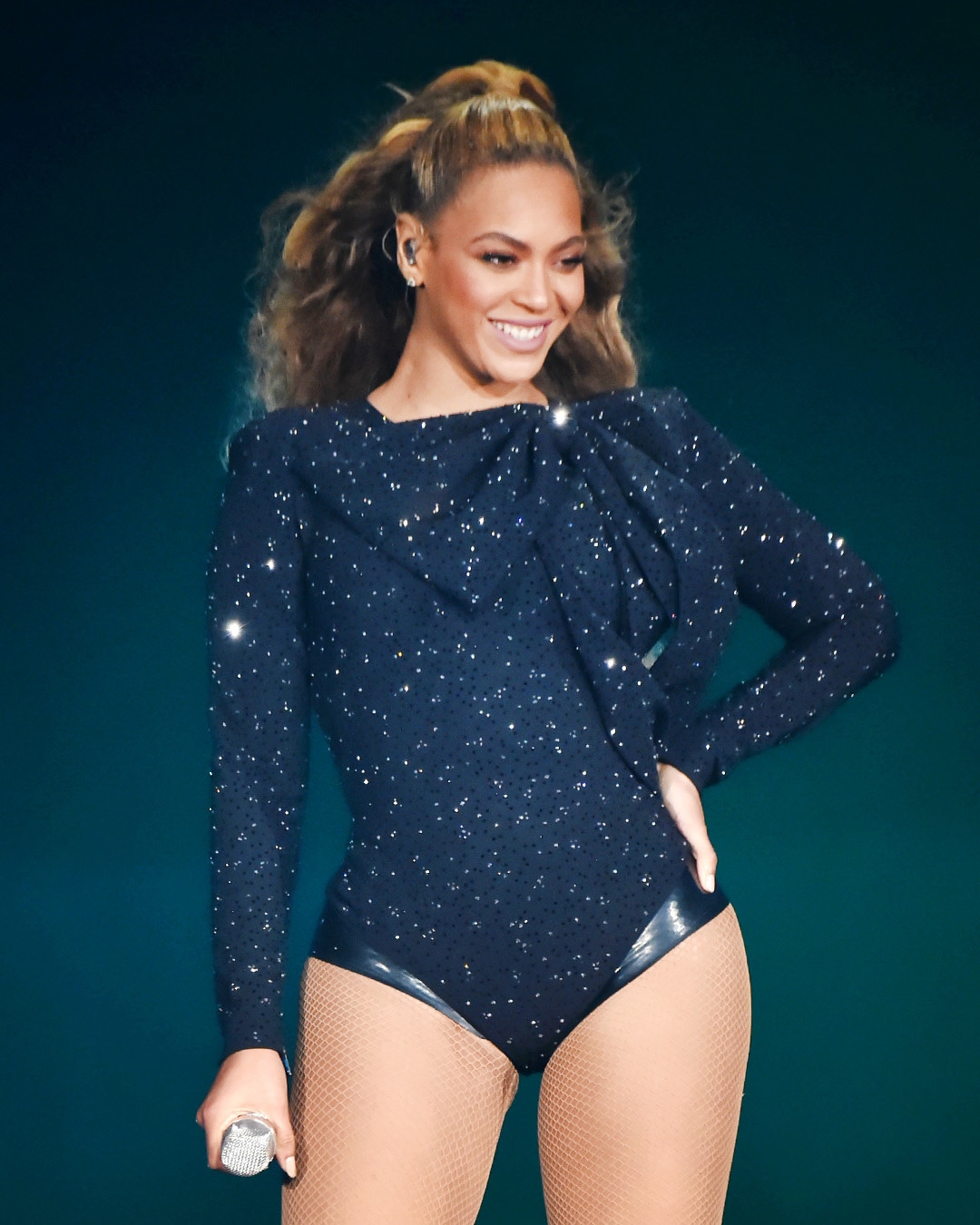 Kevin Mazur/Getty Images
Just in: Beyoncé's hair routine to maintain her color is simple and affordable enough for anyone to do at home.
Now that summer is here, you may be thinking about going lighter with added highlights or a dye job—a popular choice during warmer months. In order to do so, you need two things: a great colorist and a maintenance routine. The colorist will help you find a hue to complement your complexion and apply it in a way that looks natural. The maintenance, however, requires more effort on your part. Luckily, the colorist responsible for the Lemonade singer's famous honey blond hair, Rita Hazan, shared the simple routine that keeps the mom of three's hair bright when she isn't around.
"When I leave Beyoncé, I leave her homework, you know? Shampoo, gloss, conditioner," she said during Us Weekly's "Get Tressed With Us" Podcast. "She has to use the gloss to keep her hair bright, so that the color doesn't fade. Even when she's on stage, it's always shiny, healthy and bright."
While the hairstylist didn't say which gloss Queen Bey uses, Rita creates her own hair line, including her True Color Collection, a three-step cleansing regimen that has a shampoo, in-shower gloss and conditioner. So, chances are high that these are the star's choice of products.
With this at-home hair-care routine, the hairstylist only has to refresh Beyoncé's hair seasonly: "I try to give her a color that's going to last at least three months. I tell her 'I don't want you to have to touch this for a few months, it's OK if it's a little rooty. You'll be ok.'"
The most recent occasion occurred just before the On the Run II tour, in which Rita made her hair lighter in anticipation for the set. 
"When she's on stage, there's so much going on, so I like for her to be super blonde—a nice pale, golden blonde for her skin tone—so when she's on stage, you see all that hair, and when the light hits it, it's bright and has dimension. It's not lost on stage," she said, explaining the change in hair color from Coachella to now.
If this routine helps Beyoncé stand out in a stadium, then Rita's homework is the perfect solution to brighter hair.