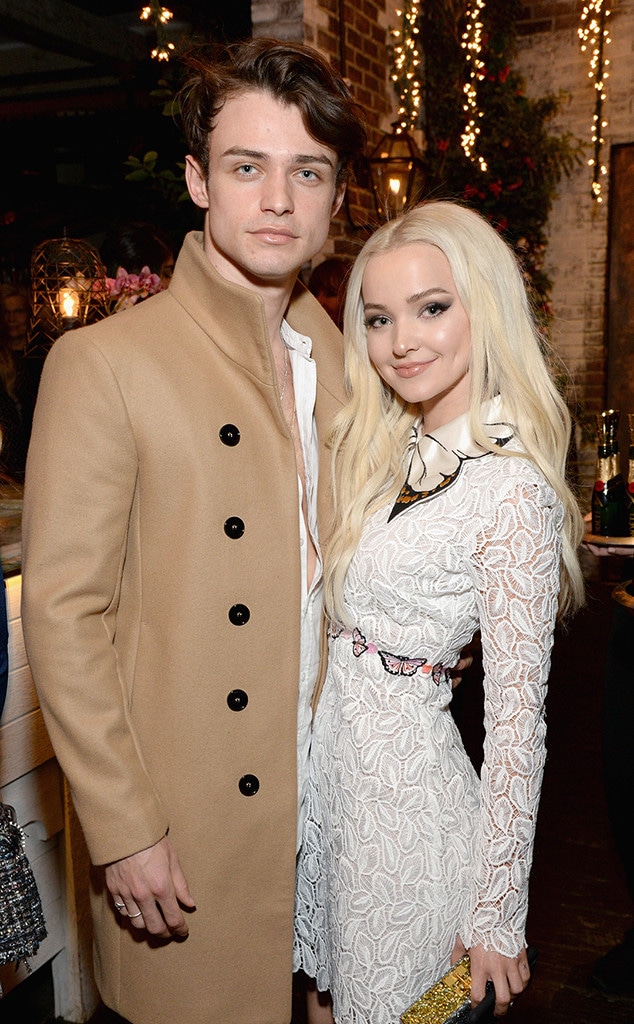 Michael Kovac/Getty Images for Moet & Chandon
No breakup here folks!
After the rumor mill began churning out claims that Dove Cameron and boyfriend Thomas Doherty had broken up, the 22-year-old actress set the record straight with a series of impassioned tweets on Monday afternoon. 
"PSA: THOMAS AND I ARE FINE. no we are not broken up yes we are still together no we are not fighting we are madly in love and better than ever please stop speculating/spreading rumors when you have absolutely no basis all smooth sailing over here thanks for checking innnnnn," she wrote.
She continued in another tweet by saying "not everything i post has to do with thomas. ESPECIALLY when it's vague/negative. i wouldn't indirect my boyfriend like that? i'm not 11? i definitely wouldn't be sneakily hinting at issues in my relationship like hidden meaning easter-egg clues? my life isn't a reality show? bye."
Now that's how you shut the naysayers down, Dove. 
The Descendants 2 co-stars have been dating for a year-and-a-half after first meeting on set. They're quite vocal about their love, with Dove recently saying that she is going to marry Thomas.
So where did the split speculation stem from? Never ones to shy away from sharing their relationship on social media, fans were concerned when the couple's posts began to slow down in recent weeks.
However, it seems as if all is well in the land of Dove and Thomas. So well, in fact, we suggest checking out their cutest moments of all time right here.