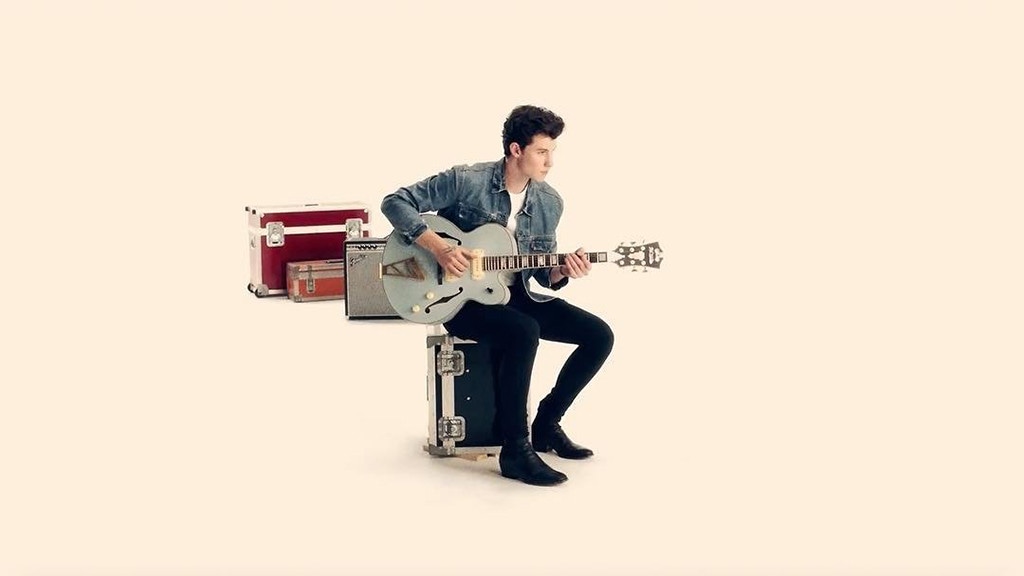 YouTube
Shawn Mendes never disappoints.
Just weeks after the release of his self-titled No. 1 album, Shawn has premiered the music video for his new single "Nervous."
The video, directed by Eli Russell Linnetz, has Shawn playing his guitar with a white background, as Lilliya Scarlett runs her hands all over his body.
If the video looks familiar, that's because it was released on Spotify the same day as his album as a black and white vertical video.
Mendes co-wrote the song with Scott Harris and Julia Michaels. "Nervous" is sure to make its way up the charts, having already been streamed on Spotify over 23 million times.
Mendes has been on top of the world recently as he celebrates the success of his third studio album. Just last week, he had a week-long residency on The Late Late Show With James Corden where he was in comedy sketches, sang carpool karaoke, and, of course, performed his new single.