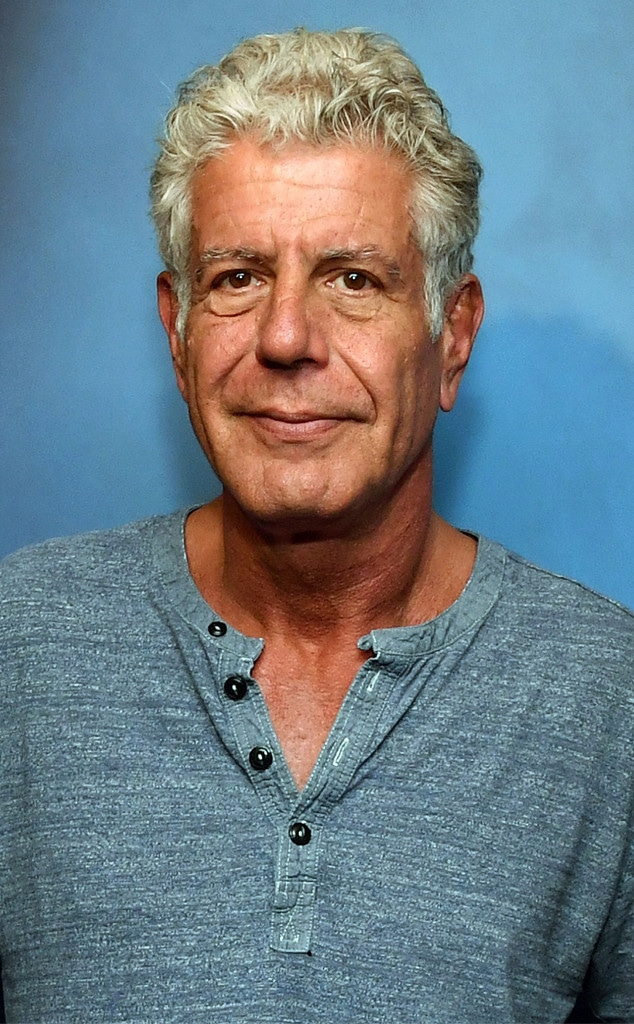 Slaven Vlasic/Getty Images
Anthony Bourdain's mother Gladys Bourdain remembers her son as someone who was "feisty and very talented," as well as someone who was a "lover of people of all kinds." 
Gladys' comments come from her phone interview with Today. The NBC News program aired parts of the interview on Monday, just a few days after Anthony's death. 
The celebrity chef died of apparent suicide by hanging on Friday. His colleague and fellow chef Éric Ripert found Anthony unresponsive in a hotel room in France, where the CNN star was visiting for his show Anthony Bourdain: Parts Unknown.
According to Today, Gladys learned of Anthony's death from his younger brother, Christopher. She told the news outlet she had last heard from Anthony on Mother's Day. When asked if there were any signs something was wrong, she replied, "not a one."
Anthony's culinary career started during his summer break from Vassar College. He had been working as a dishwasher in Provincetown, Mass. and was later reassigned to a cooking position.
"The thing is he came back from his first summer in Provincetown as a dishwasher, and then one of the cooks burned himself or cut himself so badly he had to stop work and Tony, who had been just observing, filled in,'' Gladys recalled to Today. "And when he came back at the end of that summer, we talked about it and since he had so little interest in his college career. I suggested the Culinary Institute [of America] and that's how it all started."
Anthony graduated from the Institute in 1978 and went on to cook for a number of restaurants, including The Supper Club and Coco Pazzo Teatro. However, his career would soon extend beyond the kitchen. In the 1990s, Anthony started writing. He would go on to pen a number of books, including Kitchen Confidential.
Gladys told Today her son had an "incredible vocabulary" and that his second grade teacher even suggested moving him to a private school because he had already surpassed his peers in reading.
In the early 2000s, Anthony started appearing on television. In 2002, he appeared on A Cook's Tour. Then, in 2005, he appeared in Anthony Bourdain: No Reservations. He would also later star in Anthony Bourdain's: Parts Unknown and The Taste in 2013. Anthony's programs received several Emmy Award nominations and a few wins over the course of his career.
Anthony faced several challenges early in his career, including overcoming drug addiction and dealing with debt. The Kitchen Confidential star had spoken openly about his past struggles in interviews. 
"He didn't disguise anything or take on any act of persona,'' Gladys told Today, explaining how his TV personality reflected his off-screen demeanor. "He was who he was, and it was out there for everyone to see."
In a February interview with People, Anthony told the magazine he was "happy in ways that I have not been in memory" and "happy in ways I didn't think I would ever be, for sure." The culinary icon also linked his happiness to "somebody really strong," which could have been a reference to his girlfriend Asia Argento. 
After Anthony's death, Argento released a statement in which she referred to him as her "love."
"Anthony gave all of himself in everything that he did," she wrote in a statement shared via Twitter. "His brilliant, fearless spirit touched and inspired so many, and his generosity knew no bounds. He was my love, my rock, my protector. I am beyond devastated. My thoughts are with his family. I would ask that you respect their privacy and mine."
Watch the video to learn more about Today's interview with Anthony's mother.