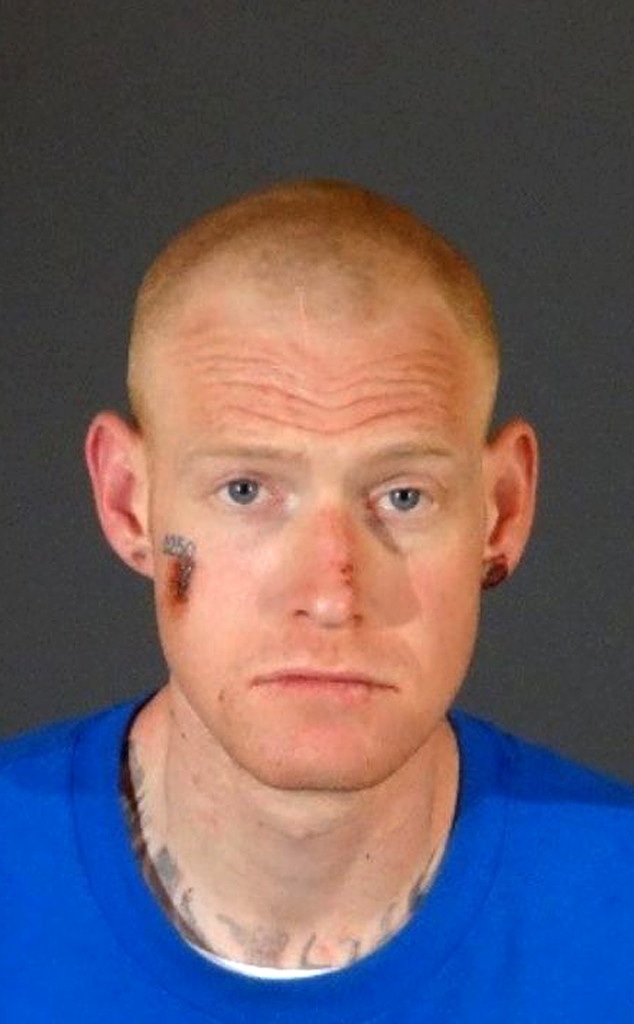 Los Angeles Police Department
Redmond O'Neal, 33-year-old son of Ryan O'Neal and the late Farrah Fawcett, has been arrested and charged with attempted murder after going on a "violent crime spree," according to authorities.
On Friday, The Hollywood Reporter reported that O'Neal was charged by the Los Angeles County District Attorney with one count of attempted murder, two counts of assault with a deadly weapon, one count of criminal threats, one count of brandishing a knife and one count of battery, according to LAPD. 
In May, O'Neal, who has had addiction issues in the past, busted for drugs previously and also been to rehab, "randomly attacked five men in unprovoked confrontations," the LAPD said in a statement, reports People. O'Neal allegedly attacked stabbed multiple people who made eye contact with him.
The alleged attacks began on May 2 and eventually Redmond was arrested on May 8 for allegedly robbing a 7-Eleven store by knife point in Venice, Calif. 
On Friday, Redmond's lawyer appeared at court for charges related to the alleged 7-11 robbery, which include two counts of possessing a controlled substance and one count of assault with a deadly weapon.
Previously, Redmond pled not guilty to all charges. A judge denied him bail.
Following court, the Los Angeles District Attorney filed multiple charges against the 33-year-old. He has yet to enter a plea on the new charges.
O'Neal remains in custody at the Los Angeles County jail, according to THR.
Redmond's lawyer did not respond to People's request for comment.
E! News has reached out to the Los Angeles District Attorney's office for comment.
Fawcett died on June 25, 2009.