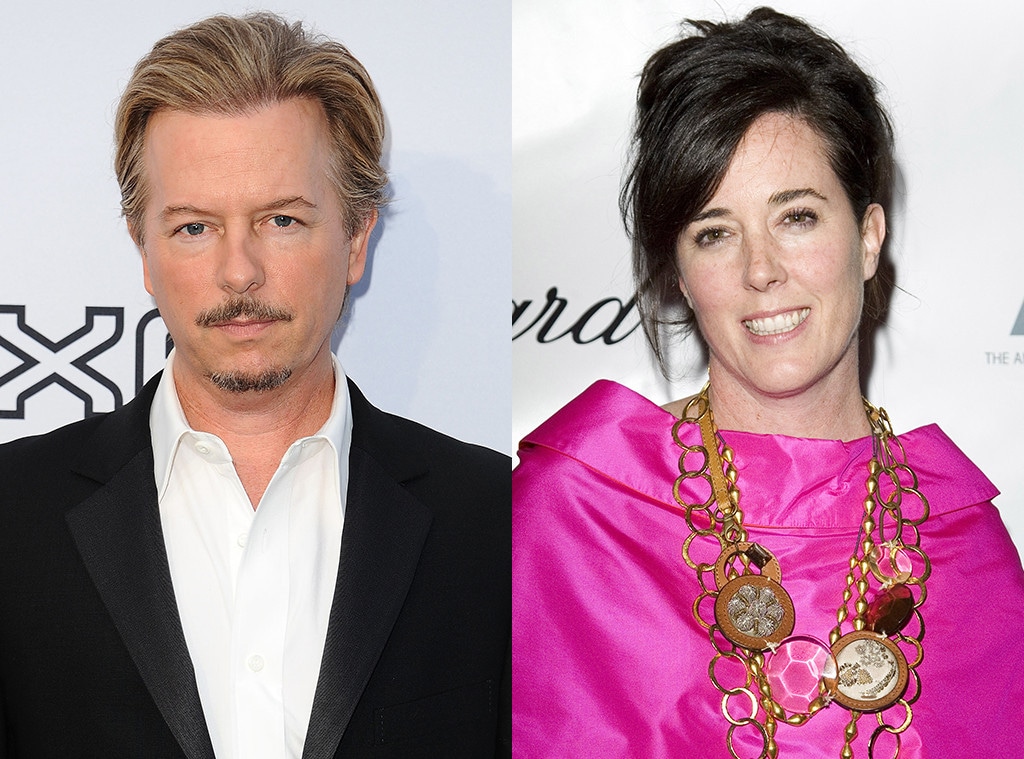 FilmMagic/WireImage
David Spade headed back to the stage just three days after sister-in-law and fashion icon Kate Spade's death. 
The stand-up comedian performed a set at the Brea Improv Comedy Club in southern California on Friday evening. 
"Thank you for coming, it was a rough week, but I didn't want to cancel and I appreciate you all coming out here," he told the crowd, drawing applause. "And, if my jokes don't work then I get sort of a free pass."
David's mood seemed to steadily improve throughout his set, which was well-received. The audience could be heard clapping and laughing from start to finish.
"Thank you for coming out, I appreciate it," he told the crowd. David is scheduled to perform again at the club on Saturday.
Kate was found dead of an apparent suicide in her New York City apartment on Tuesday morning. She was 55. She is survived by her husband, Andy Spade—David's brother, and their 13-year-old daughter, Frances Beatrix Spade.
In the wake of her sudden passing, David was one of many who paid tribute to the beloved star. Hours after the news broke, he shared a heartfelt message to Kate on Instagram. 
"Fuzzy picture but i love it. Kate and I during Christmas family photos. We had so much fun that day. She was so sharp and quick on her feet. She could make me laugh so hard. I still can't believe it," he reflected. 
He added in a separate Twitter post, "Katy at my book signing. I love this pic of her. So pretty. I don't think everyone knew how f--ing funny she was... It's a rough world out there people. Try to hang on."
Spade's husband of 35 years remembered the "most beautiful woman" and his "best friend" in a lengthy statement released Wednesday, confirming reports she suffered from anxiety and depression for years and was actively seeking help. "We were in touch with her the night before and she sounded happy," it read in part. "There was no indication and no warning that she would do this. It was a complete shock. And it clearly wasn't her. There were personal demons she was battling."
Plans for a memorial have not been announced.