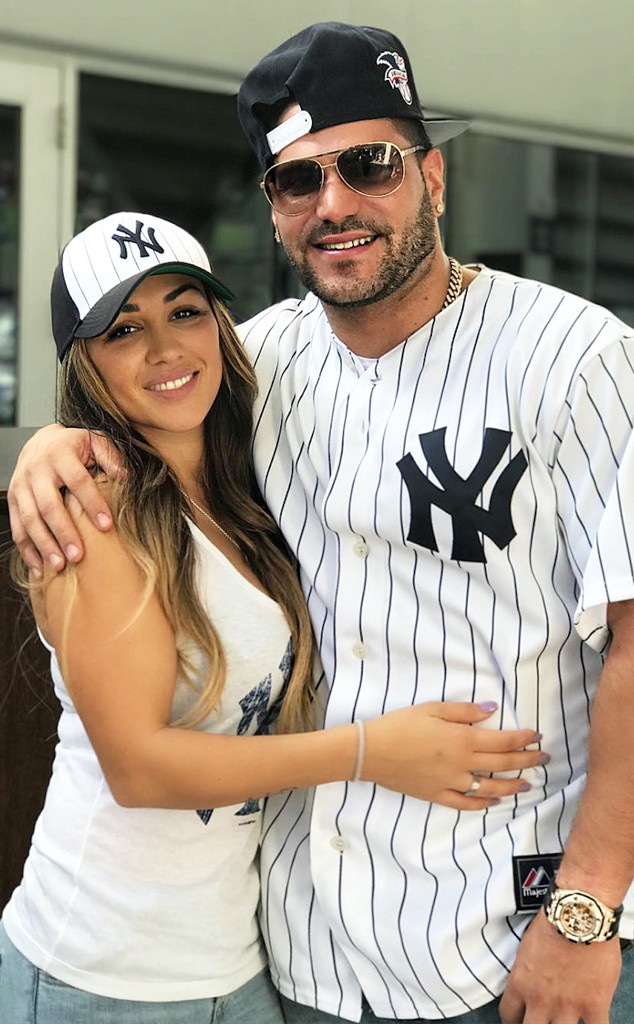 Instagram
Ronnie Ortiz-Magro's relationship with Jen Harley is on the rocks again. 
The Jersey Shore star got into a physical altercation with his ex-girlfriend and mother of his child in Las Vegas on Thursday night, the Las Vegas Metropolitan Police Department confirms to E! News. Harley called authorities to report the incident, which occurred at Planet Hollywood. She was not present when officers arrived to the scene, where they later determined through conversations with Ortiz-Magro and hotel security that she was the "aggressor."
Officer Jay Rivera tells us she is "considered a suspect" in the incident and "wanted for domestic violence." He says the LVMPD plans to submit a warrant for Domestic Violence to the District Attorney's office, who will then decide whether or not to pursue criminal charges against Harley. 
"Ron did not appear to have any physical injuries and has declined to press charges," Officer Rivera adds. 
Harley denied the accusations, telling People, "I did not hit him, I did not punch him. It was all recorded." Meanwhile, Ronnie has not commented publicly.
E! News can also confirm that the fight was sparked by the sudden death of Harley's beloved dog. She told People that upon returning to her Las Vegas home, her dog as well as Ronnie's were missing. She claimed that Ronnie told her the dog had drowned in the pool and he took it to get cremated.
A separate source confirms Harley's account, saying that Ronnie went to Jen's home to look for her and their baby. After discovering the dog's body, he took both animals with him. "He is completely devastated about the death because he loved her dog, too," the source adds. 
Additionally, the source says Ron "does not know" where his baby is and is "beside himself." 
Ronnie and Jen welcomed their first child together, a daughter named Ariana Sky, in April. A month after her birth, E! News exclusively reported they had broken up following an explosive argument over social media. 
"His daughter is his biggest priority so he just wants to keep things as calm and civil with Jen for the baby's sake," a source previously shared. "They both really regret how ugly and public their split was so they're doing everything they can to keep things private right now."
A separate source says those closest to Jen hope their relationship has run its course. 
"It was to the point where she barely saw her friends because she was afraid of making him mad," the insider explains, "and her friends didn't ever want to be around Ronnie either. Her friends hope it's over for good now."
E! News has reached out to Ronnie's rep for comment.