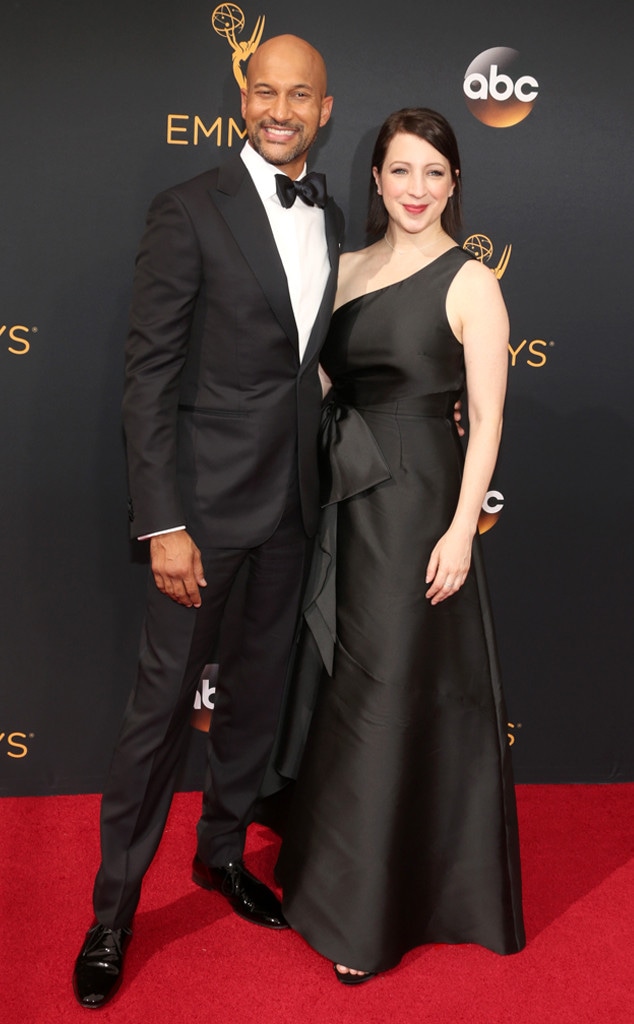 Todd Williamson/Getty Images
Keegan-Michael Key is a married man! 
The comedian and one-half of Keey and Peele tied the knot with longtime girlfriend Elisa Pugliese, he announced over Twitter on Friday. 
"Best. Day. Ever," Key captioned a snapshot of the newly minted bride and groom sharing a kiss outside. Elisa, an accomplished Hollywood producer and director, wore a vintage-inspired bridal gown and strappy heels, while the groom looked suave as ever in a navy blue suit. 
"Dear Mr. Key, I love you more every day," Elisa gushed in her own post "Sincerely, Mrs. Key." 
Last November, E! News exclusively revealed that Keegan-Michael had popped the question. 
"She shows me every day that each one of us has the ability to help make the world a better place," Keegan-Michael shared on Twitter. "I'm the luckiest man ever. She said yes!" 
Key was previously married to Cynthia Blaise for more than 15 years up until 2015.
Congratulations to the happy couple. Now off to the honeymoon!