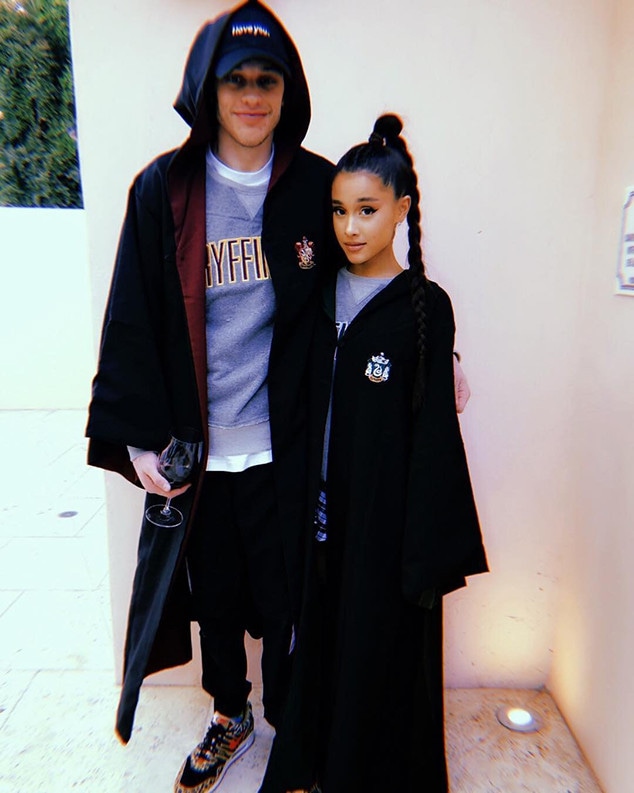 Instagram
Celebrities seem to have mastered the art of the Instagram relationship.
Take, for example, some of Hollywood's newest romances, like Ariana Grande and Pete Davidson or Priyanka Chopra and Nick Jonas. What started out as a little social media flirting now seems to have turned into full-on relationships for both couples.
So how did they do it? We're breaking down all of the steps to show you how celebs take their relationships from zero to Instagram official in just a matter of days.
Take a look at the social media lessons we've learned from Ariana and Pete and Priyanka and Nick below!
1. A Subtle "Like" on Each Other's Photos: Before news broke about Priyanka and Nick or Pete and Ariana's relationships, they were being subtle about their romances on social media.
On May 21, E! News learned that Ariana and Pete are dating, with a source telling us at the time, "It just started and is casual." But the duo had already been liking each other's posts on Instagram.
On May 13, over a week before their romance was revealed, Pete posted a video with his mom for Mother's Day, which Ariana liked.
As for Priyanka and Nick, relationship rumors first surfaced on May 29 after they were spotted spending time together over the Memorial Day weekend. But the duo's social media flirting started earlier in May with subtle likes here and there on each other's photos.
2. News Breaks on the Relationship = Let the Commenting Begin: In the days following the reveal of their relationship, celeb couples seemingly like to take their social media interactions to the next level by commenting on each other's posts.
On June 3, Priyanka posted a photo of herself laughing alongside her pals. "Burgers and Chanel...my favourite combo with my fav girls," she captioned the pic.
In response to the post, Nick commented, "That smile [heart emoji]."
3. The Tease: Before the first official photo together comes along, some celeb couples share a teaser.
On May 27, Pete shared a video holding "kindness dust" over a butterfly rug.
In the video, you see what appears to be a woman's foot kick into the frame.
As soon as the post went up, fans flooded Pete's comments, writing that it's Ariana's foot.
4: Instagram Official: Three days after the foot tease, Pete posted the first official photo of the couple on Instagram.
"the chamber of secrets has been opened," the Saturday Night Live star captioned the photo of the duo wearing matching Harry Potter robes.
"u tryna slytherin (I'm deleting my account now)," Ariana commented on the post.
The following day, it was the "No Tears Left to Cry" singer's turn to share a picture with Pete.
"i thought u into my life woah ! look at my mind," she captioned the cute photo of Pete kissing her face.
5: Public Sightings: After flirting up a storm on Instagram, celeb couples often will then put another official stamp on their relationship by attending public events together.
On Thursday, Pete and Ariana attended Kanye West and Kid Cudi's listening party together in Santa Clarita, Calif., where they were photographed going in for a kiss.
Then on Friday, Priyanka and Nick (along with their Starbucks drinks and sunglasses) were photographed arriving at the airport together in New York City, further confirming their romance.