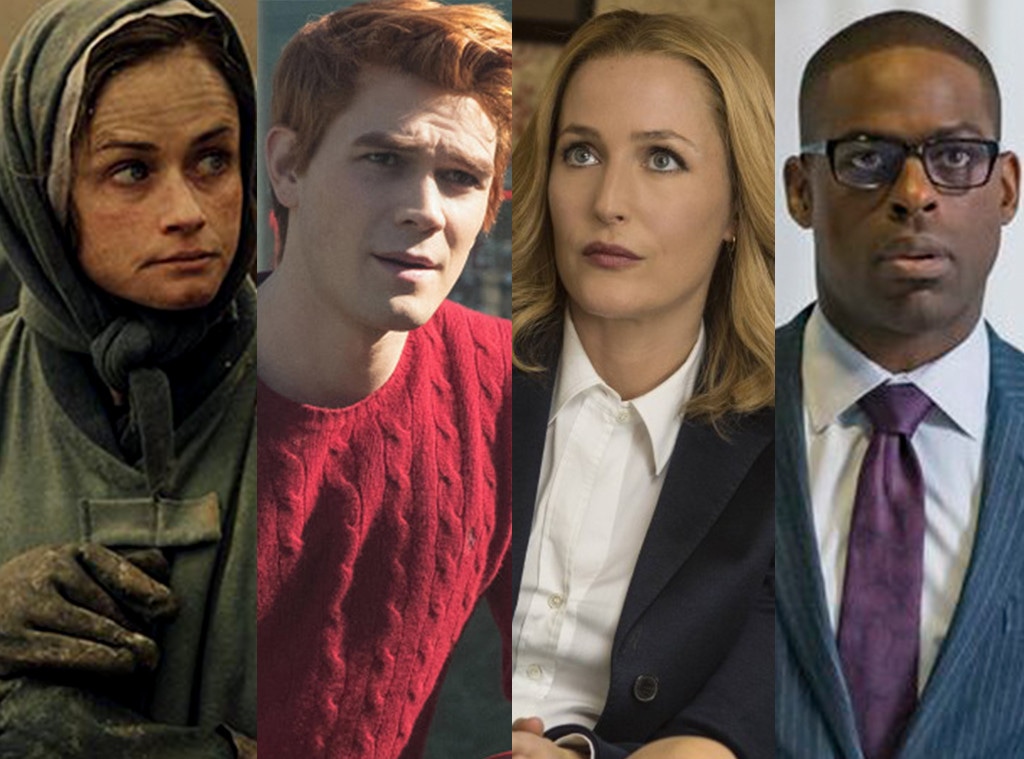 Hulu, The CW, FOX, NBC
It's finally somehow June and if you've been here a while, you know what that means!
We're about to launch our annual TV Scoop Awards, honoring the best (and occasionally even the worst) TV had to offer over the past year, including shows, stars, moments, fandoms, and of course, couples. 
Everything from the nominees to the winners are up to you, so let's start with the nominees. You can submit your choices for each of the categories below by commenting on this post or by tweeting your choice with the hashtag #TVScoopAwards. Make sure you include the name of the category no matter how you nominate!
Then, starting Monday and continuing each day over the next two weeks, we'll launch two new polls. All polls will remain open until 5 p.m. PT on Friday, June 29, and you'll be able to vote as many times as you want in all categories. This time, there are no rounds, so it's every star, fandom, or TV show for themselves. 
Any show that aired between June 9, 2017 and today (June 8, 2018), is eligible, and so is any actor, couple, or scene that appeared on those shows in that time. All shows must be available to watch legally in the U.S. (except for the international category). 
Nominations will close this Sunday, June 10 at 5 p.m. PT. 
And now, for the categories!
Best Comedy
Best Drama
Best Drama Actor (Male and Female)
Best Comedy Actor (Male and Female)
Best Breakout Star (Male and Female)
Best Couple
Sexiest Moment
Best Reality or Talk Show
Best Reality or Talk Show Star
Best Shocker
Worst Shocker
Best Musical Moment
Best Fight
Saddest Death
Saddest Actor Exit
Best Villain
Best Guest Star
Best Fandom
Best Cast on Twitter
Best New 2016/2017 Show
Most Anticipated 2017/2018 Show
Most Heartbreaking Cancellation
Best Series Finale 
Best International Show
Best International Star (Male and Female)
Now get to nominating and have fun!