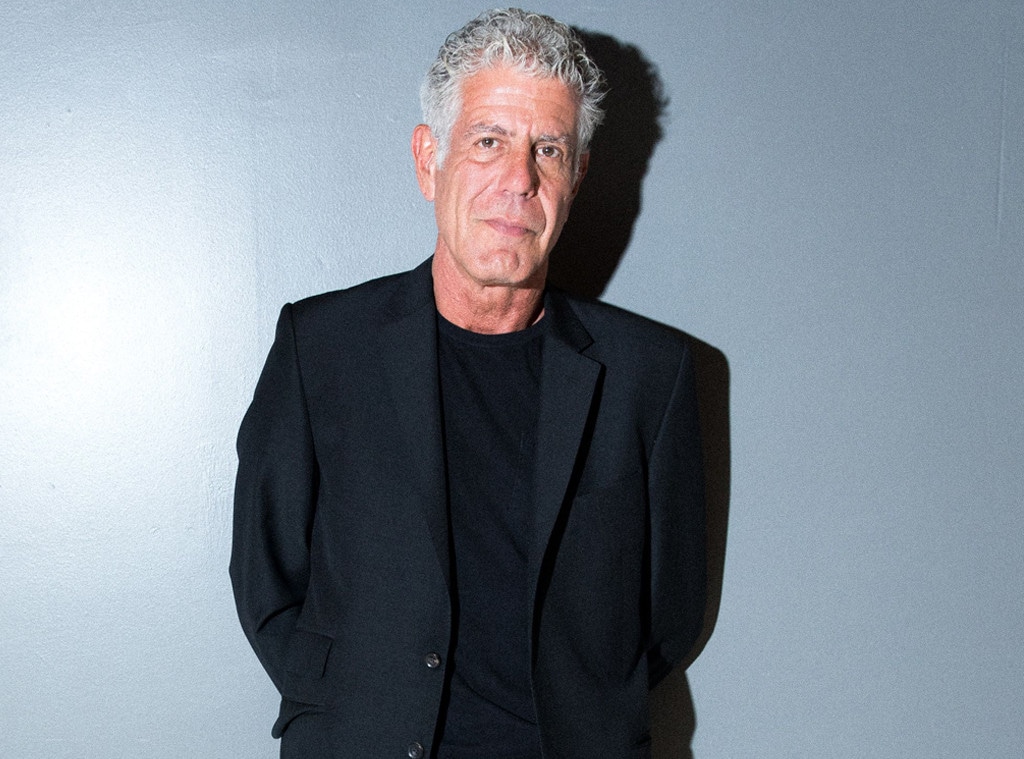 Vladimir Weinstein/BFA/REX/Shutterstock
Over the course of his career, Anthony Bourdain worked in high-end restaurants, wrote best-selling books and starred on award-winning programs. Still, he always seemed hungry for more.
"I'm going to pretty much die in the saddle," he joked to People back in February when asked about his plans to retire.
The celebrity chef lived an adventurous life, traveling across the globe for his shows Anthony Bourdain: No Reservations and Anthony Bourdain: Parts Unknown. However, he became less of a daredevil after his daughter, Ariane, was born.
"I also do feel I have things to live for. There have been times, honestly, in my life that I figured, 'I've had a good run—why not just do this stupid thing, this selfish thing… jump off a cliff into water of indeterminate depth,'" he told the magazine, citing an actual stunt he performed for his Travel Channel program. 
Indeed, Bourdain told the publication he would "go to places" where he was "asking for trouble" before coming a father.
"In retrospect, I don't know that I would do that today," he continued, "now that I'm a dad or reasonably happy."
At the time of the interview, Bourdain told People he was "happy in ways that I have not been in memory" and "happy in ways I didn't think I ever would be, for sure." The culinary legend also told the magazine his happiness was linked to "somebody really strong," which could have been a reference to his girlfriend Asia Argento. 
According to a guest article he wrote for The Hollywood Reporter, Bourdain and Argento met two years ago in Rome. Rumors of their romance started spreading in February, around the time Argento was directing an episode of Parts Unknown. In a May interview with People, Bourdain discussed their long-distance romance and said, "I want to spend as much time with her as I can."
Argento was one of several women to accuse Harvey Weinstein of rape. She spoke out about the accusations while attending the Cannes Film Festival. Weinstein has denied accusations of non-consensual sex.
In an interview with Indie Wire, Bourdain applauded Argento for coming forward.
"From the second she said she'd been invited to present an award, I knew it would be a nuclear bomb," he said in an interview earlier this month. "I was so proud of her. It was absolutely fearless to walk right into the lion's den and say what she said, the way she said it. It was an incredibly powerful moment, I thought. I am honored to know someone who has the strength and fearlessness to do something like that."
Argento also spoke highly of the celebrity chef in a statement following news of his death.
"Anthony gave all of himself in everything that he did," she wrote in a statement tweeted Friday. "His brilliant, fearless spirit touched and inspired so many, and his generosity knew no bounds. He was my love, my rock, my protector. I am beyond devastated. My thoughts are with his family. I would ask that you respect their privacy and mine." 
CNN reported that Bourdain died of suicide on Friday.
Several celebrities and chefs have since paid tribute to the star on social media.