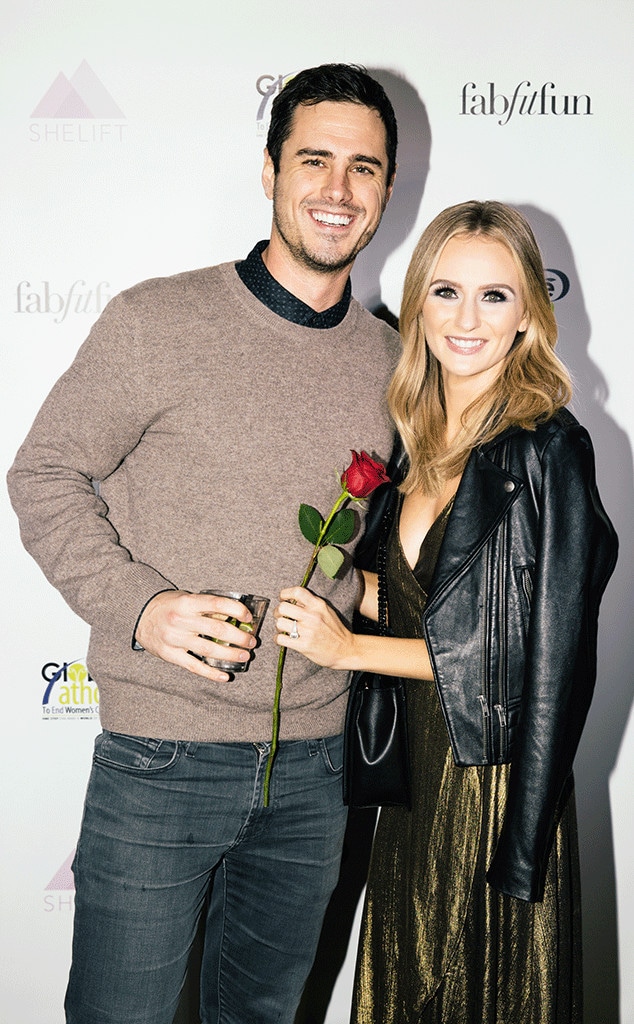 FabFitFun
Lauren Bushnell is opening up like never before about her breakup with The Bachelor's Ben Higgins.
While sitting down for Reality Steve's latest podcast, the blogger shared new details about what went wrong while also revealing some of the doubts she had before that final, televised rose ceremony.
"There's so much doubt in your mind and I remember waking up that morning and I kind of had an idea that I was possibly going to get engaged and I remember having so much anxiety about it, which looking back, I don't know if that was my gut being like, wait, timing-wise, this is too rushed or what," Lauren explained. "But I remember being really anxious that morning to the point where like I kind of snapped at my producer, which I had never done. We were super-close and good friends. I remember locking myself in the bathroom and being so overwhelmed and anxious."
She continued, "Now looking back, I wonder if it was my gut being like, this isn't the right timing. You guys need more time. I don't know. Who knows?"
As Bachelor Nation fans know, the couple first met on The Bachelor back in January 2016. They would call off their engagement and announce their split in May 2017.
Another bump in the relationship was the couple's spinoff titled Ben & Lauren: Happily Ever After? that aired for one season.
According to Lauren, she didn't have a lot of excitement towards the project because she was already feeling overwhelmed. The reality star was also trying to understand Ben's reasoning for saying "I love you" to both Lauren and runner-up JoJo Fletcher.
"Obviously we had lots of talks and by no means was my arm twisted to force me to do anything. At the end of the day, I made my own decision, but I remember initially the show was supposed to be about Ben running for office. He wanted to get into politics," Lauren explained. "And not only did I not want to do a reality show, but I also really didn't want my life to be a politician's fiancée or wife or whatever."
Jeff Schear/Getty Images for McDonald's
Lauren assures fans that there was a "combinations of reasons" behind the breakup. As for her reaction to Ben opening up about the split in the first episode of his iHeartRadio Almost Famous podcast, Lauren admits it hurt her.
"I just don't think you should ever use or let anyone around you use a breakup or a tough situation or actual personal feelings or personal life to promote something or benefit off something or profit off something," she shared. "It just makes me feel uncomfortable…I was automatically kind of the bad guy and he was kind of the victim so that was a hard pill to swallow. But at the end of the day, I'm glad I kept true to who I was...I just don't think I'd necessarily talk about those things right away."
Today, things are a-okay with JoJo after the pair had a phone conversation about the infamous "I love you" situation. Lauren is also in a romantic relationship with Devin Antin that continues to grow.
As to whether or not she would have done The Bachelorette if Ben picked JoJo, Lauren has her doubts.
"That's such a hard question. I don't know. Honestly, I think I've realized this especially as I've gotten older, I do not like all eyes on me," she confessed. "I don't like all the attention to be on me. I would feel really weird having 20 guys competing for my attention and I think I would really, really struggle with that."