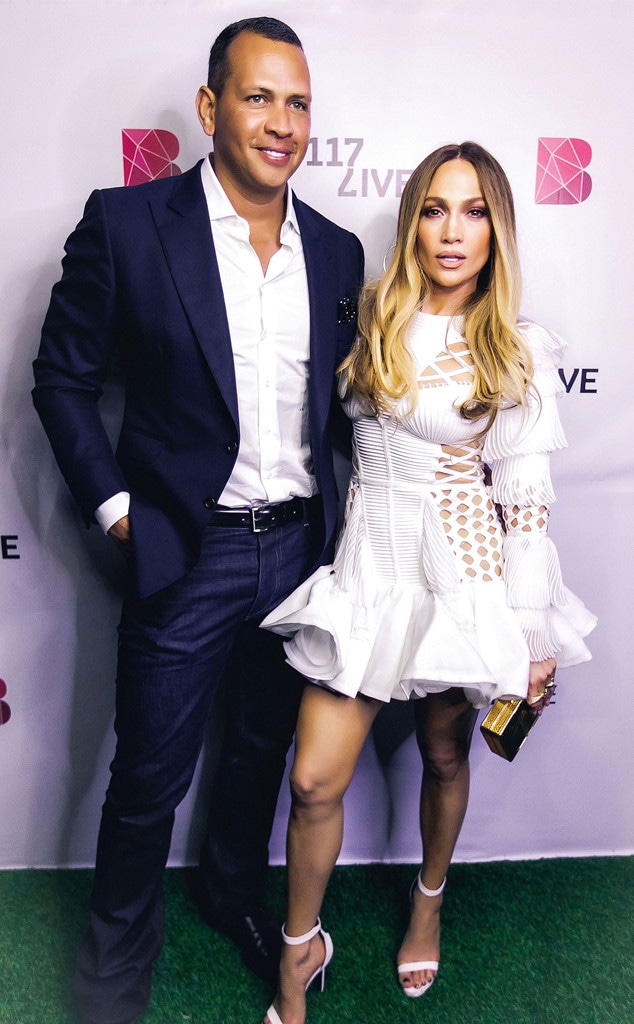 Katch International/REX/Shutterstock
Let's just say this is a deal-breaker for Jennifer Lopez. 
It's no mystery that the triple threat is one of the best and most dedicated entertainers in Hollywood. Whether she's dazzling audiences in her Las Vegas residency show or taking any award show stage, the star never misses a beat. That competitive spirit to always give it her all shined through at an early age when she ran track in school. 
"I have like tons of trophies," she proudly told Jimmy Kimmel Wednesday night on Jimmy Kimmel Live!. "I'm so competitive."
The star also calls one of the most famous modern athletes, New York Yankees alum Alex Rodriguez, her boyfriend—a perfect pairing for their shared competitive bug. 
However, they don't actually ever face off. "When we work out, I think, 'I can beat you,'" she explained. However, as she put it, he doesn't entertain her "delusions."
As Kimmel explained, "If he does challenge you, then it may lead to a competition and there's no winning that for him."
Lopez agreed. "If he beats me, it's over," she said. 
While her deal-breaker is clear, the two seem to be far away from ending their more than yearlong relationship. Wherever either star is, the other is usually never too far away. Lopez told Kimmel that she even found a special way to support Rodriguez from the stands at baseball games when he's working as a broadcaster. 
"I get the little feed in my ear so I can hear him calling the game," she revealed. He returns the favor as perhaps the biggest fan in her show audiences. 
"He's so supportive," Lopez told E! News' Will Marfuggi in February. "I mean, he was at rehearsal with me last night till 1 a.m. and after he had worked his whole day, I work my whole day, then we go to rehearsal and he's like, 'What time will you be done?' I said, 'I don't know.' He goes, 'Alright, I'll just come over there and I'll do some work and we'll go home together.' That's the kind of support, like in this business, it's just a different kind of business, you know, and so, to have someone who understands it and wants to be there and you want to be there for them, it's a very special thing."