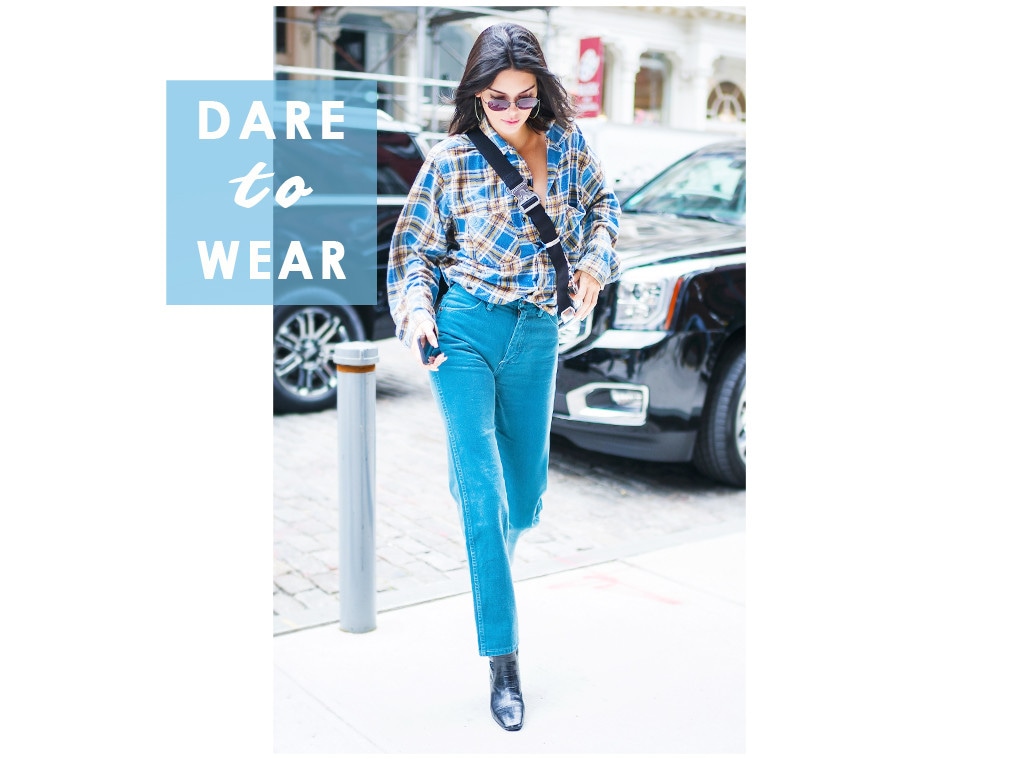 Gotham/GC Images
Is colored denim making a comeback?
Kendall Jenner says yes. This week, the Keeping Up With the Kardashians star stepped out in a flannel button-down shirt, ankle boots and tinted denim. The hue of her straight-leg jeans are a bright blue-green that can be described as aquamarine, teal or even tourmaline. Essentially, it's a brighter version of traditional blue jeans. The best part: The color is unique enough to standout, but similar enough to be worn as a substitute to your favorite pair of jeans.
If you love the model's look, you can purchase a multicolored top with blue-green hue in the print, or dress it down with a white T-shirt and sneakers. 
Ready to add the style to your wardrobe? Shop the budding trend below!