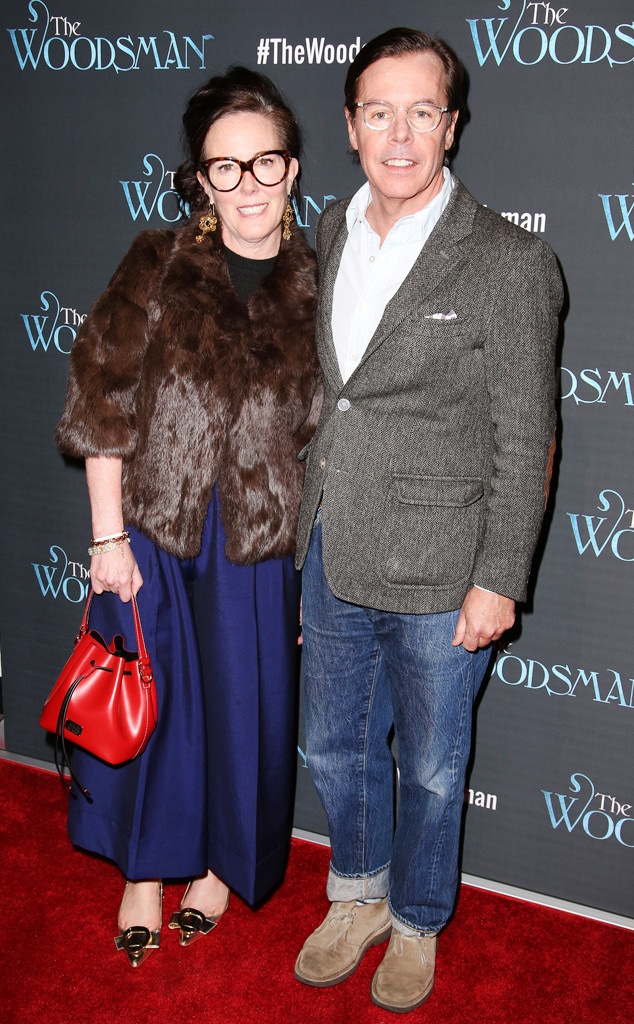 Walter McBride/Getty Images
Kate Spade's death is putting a spotlight on the designer's professional and personal accomplishments.
While many may know the businesswoman for her unforgettable handbags and designs, those close to the 55-year-old are remembering her love story with husband Andy Spade.
According to a source, Kate and Andy had a wonderful, creative partnership and relationship. And while any marriage that lasts more than 20 years has its ups and down, this was a true partnership.
We're also told that they were very loving to each other and completely devoted to their 13-year-old daughter Frances Beatrix Spade.
"Andy is absolutely devastated," a source shared with E! News. "He has 100% lost his soulmate and is only focused on his daughter right now."
Our source says both mom and dad adored their child who was the center of their lives. In fact, fans are being reminded that Kate took a 10-year hiatus from fashion to focus on raising her only child. 
On Tuesday morning, the fashion icon was found dead of an apparent suicide in her Manhattan apartment. According to a law enforcement source, a note was found at the scene but its contents are not known at this time.
Since the news was revealed, designers, celebrities, fashion lovers and family members have been paying tribute online through photos, statements and personal memories.
"We are all devastated by today's tragedy," a family statement read via the New York Times. "We loved Kate dearly and will miss her terribly. We would ask that our privacy be respected as we grieve during this very difficult time."
Kate Spade New York—the eponymous company she founded—also released a statement on her passing. 
"We at Kate Spade New York just learned of the incredibly sad news that Kate Spade has passed," the statement read. "Although Kate has not been affiliated with the brand for more than a decade, she and her husband and creative partner, Andy, were the founders of our beloved brand. Kate will be dearly missed. Our thoughts are with Andy and the entire Spade family at this time."